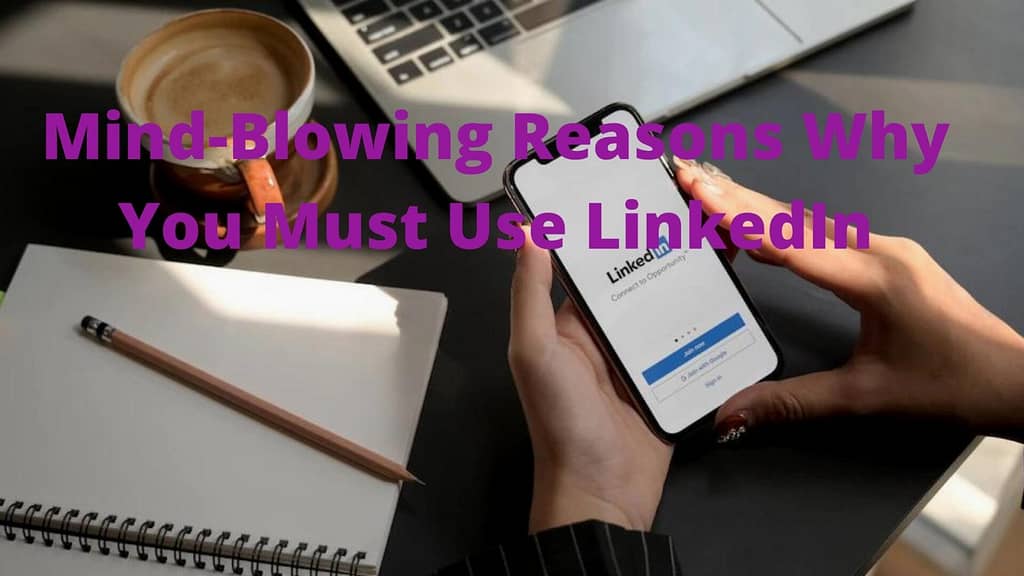 You must be living under a rock to not have knowledge about LinkedIn. In today's world almost everyone has their LinkedIn account activated. Whether looking for a job as an individual or searching for talented recruitments. They probably heard at some time that it was crucial to join and utilize LinkedIn for networking and, if required, finding a new job. As a result, they spent a few minutes creating a free account. Once the account is created, every single being does go through the phase of mixed feeling. Did I do the right thing? Will this be worth it? Am I just wasting my time? What can you do with LinkedIn? To answer your questions, we have created a list of points to understand the: reasons why you must use LinkedIn as a professional.
Linkedin A New Era Of Digital Professional Recruiters
Long gone are those days when job hunters were supposed to literally scan each job section and memorize the newspapers for their desired job along with dropping resumes to different companies by hand with great effort, then rushing to multiple interviews!
Now, it's all about working smart and not hard! This phrase is very true for the latest job seeking procedures which has now become more of an online work rather than physical labor. You can sit behind the desk and look for jobs online, send curriculum vitae online or have interviews online. Amazing right!
The advancement in the way of seeking employment and recruiting the promising employees have become just a search away task. There are many websites online that help companies to find and recruit the most promising applicants through their CV's.
Along with that, the multiple benefits have been provided to Job applicants who had to do a lot of physical effort to get into the company. These applicants can now easily search for their desired jobs online.
LinkedIn is one of the most popular websites of all for this purpose! LinkedIn allows you to exhibit your profile, skills, suggestions, and contacts.
The platform helps professionals build a strong network of connections hence helps to boost existing connections and make the job hunt easy. It has been designed for employment seekers, hiring companies and job advertisers. In fact, the mission is to provide an efficient and convenient way of searching and finding Jobs. Simply to put, it is the way to be successful online.
Now let's discuss the Reasons Why You Must Use LinkedIn As A Professional.
Reasons Why You Must Use LinkedIn As A Professional
Increase Your Presence And Awareness To Recruiters
LinkedIn is a powerful tool to increase your presence and awareness in the workforce. A LinkedIn profile is a great way to showcase your skills and accomplishments, and it can help you get hired by recruiters. The more you connect with recruiters, the more likely they are to respond to your job openings. Your LinkedIn account can be used to build a personal brand, as well as make sure you're appearing in search results.
When you connect your LinkedIn account to your name on Google, you are able to create a personal brand. This means that when people search for your name, they will see your professional background and accomplishments at the top of their search results.
As your online presence get strong through the account of your LinkedIn profile, then it is a critical advice to treat your personal profile as your resume.
It enables the companies to look through your education and work experience, aiding them to shortlist the potential candidates for their vacancy. As a result, you should handle your LinkedIn profile professionally, and ensure that what is on the page sells you in the best way possible.
1. Build Brand Image
LinkedIn is a fantastic place for building and boosting your brand. It can raise your company's exposure, which implies more potential for new customers and connections.
Aiding the new or old company to portray their brand to a wider audience that will be interested in joining hand with you.
It has proven to be a powerful tool that can help you grow your business while helping you build your personal brand and reputation.
Furthermore, LinkedIn is a great way to keep in touch with past clients and build new relationships. If you're looking for a way to build your online business, LinkedIn can also be an effective way to cultivate new relationships, especially if you're not yet established in your industry or have limited marketing resources.
You can reach a large audience of potential customers who you might not have access to otherwise. This can be a boastful source for your reputation to build on a larger scale with more prominent exposure online.
2. A Perfect Research Tool
LinkedIn is a great place to research companies, interviewers, recruiters and hiring managers.
You can find out about the history of a company and its current business by looking at their profile. You can also see what they do, who they work with and how they interact with other people.
The job seekers can get the information about the companies from their personal profiles. There are many applications available on LinkedIn for finding information about the recruitment process.
If you're looking for job opportunities, then you should consider contacting recruiters to see if they have anything available in your area right now.
Recruiters are usually happy to share their knowledge of different companies with people who might be interested in them—so it's worth asking! The last thing you want is to apply for a job via email or cold call just to be told that there's no opening at this time—so using LinkedIn will give you a much better chance at being seen by someone who has the power over making decisions on your future.
3. Linkedin Link, A Social Proof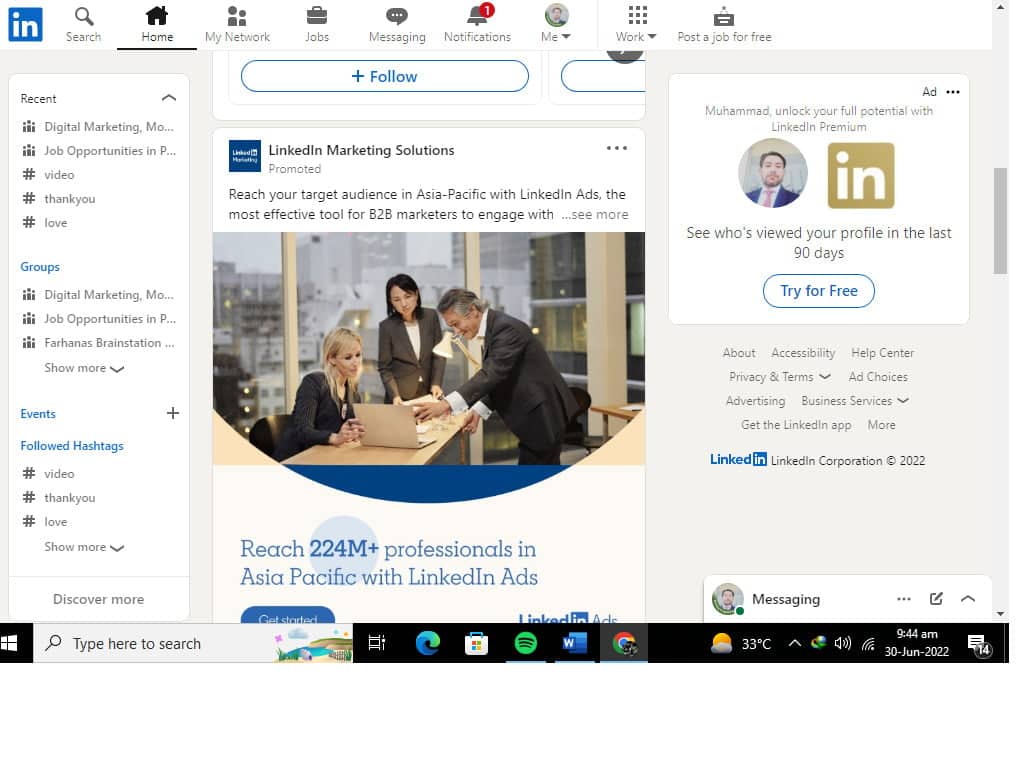 LinkedIn is a great place to showcase your skills and professional experience. It is also a great way to build connections.
The platform allows you to share your work and accomplishments on the site, which will help you stand out from the crowd by providing proof that you have the skills and abilities needed to do the job.
This perk is not only available for the job seekers but also for the people belonging to different sectors of the industry.
This can also help your company find new clients or customers for your products or services, as well as potential employees for new positions.
Once you've written up an impressive profile that showcases your achievements and personality, it's time to start reaching out to people who might be able to help you land that dream job!
When others suggest or endorse you, anybody who views your profile will be able to see this, demonstrating that you have other experts backing up your claims to have particular talents.
This is quite effective at building connections. This will give you an advantage in the job-searching process and help build trust with potential employers.
4. Get The Latest Updates: LinkedIn To Find Jobs
LinkedIn is a foolproof way to get the job you want in a short span. The most effective and guaranteed way! If you have a good LinkedIn profile, it can make it easier for potential employers to find you.
A social platform providing an opportunity for people to find their dream jobs and careers through networking. If you are even willing to go far away to earn then use LinkedIn find remote jobs.
You can directly reach out to hiring managers and interviewers by sending them a message, which means that you'll be able to get hired faster than if you just applied for jobs online.
LinkedIn is a great place to find employment opportunities, but you have to know how to use it properly:
First, you need to make sure that your profile is up-to-date and that all of your information is correct.
Next, it's important to get recommendations from previous employers or clients who can vouch for your work ethics and experience level.
Lastly, consider posting an updated resume on LinkedIn so that employers can review the latest version of your resume before contacting you directly via email or phone interview.
Another way to increase your online presence is through the use of LinkedIn profile optimization service, It improves your profile's ranking in LinkedIn searches and fosters trust among individuals who may wish to connect with or following. We at hashtechblog offer LinkedIn Profile Optimization services. So you Standout from your competition and get searched properly.
5. Easy Way To Follow Company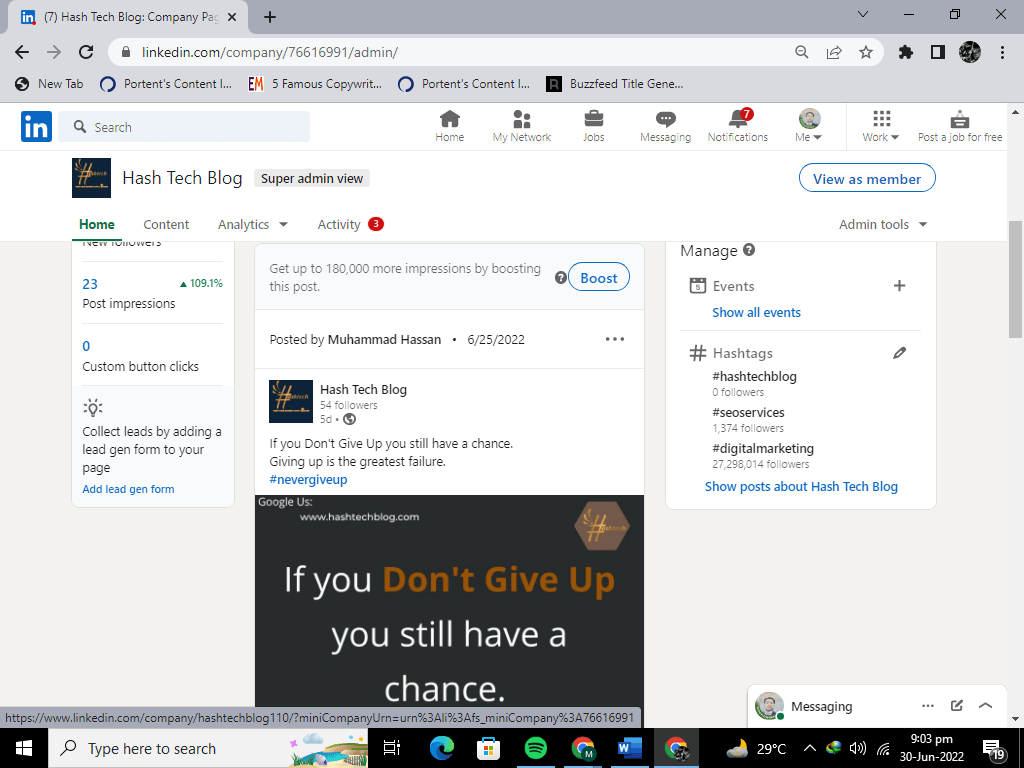 LinkedIn also allows you to follow companies or people who are hiring for specific positions, which helps you make the most of your time and energy by making sure that all of your efforts are focused on the right people rather than wasting them on irrelevant prospects.
A useful tool for identifying people in your community who work for companies you wish to work for. You can search by company name, industry, job title, and more.
When you search for someone by their job title, LinkedIn will show you all the people the company has connected with.
You can also see what skills they have listed on their profile and what companies they've worked at in the past.
This can be helpful if you are trying to determine whether or not someone is qualified for a specific position and if you will be a perfect fit for the company.
It's especially helpful if you're looking for a new job, as it allows you to get a better idea of what the company culture looks like. You can also use the site to discover contacts and connections that might be able to help you with your career goals.
6. Reliable Way To Join Groups That Share Same Mindset
LinkedIn has groups for all kinds of professions, from law to marketing to healthcare. You can join these groups to make connections with people who share your interests and find out how they're doing in their careers. Joining groups can be based on interests, industry, company, and location.
These groups are a great way to meet people with similar interests and expand your network from other graduates to professionals who already work in your industry. These groups focus on specific jobs and industries, so you can find like-minded people who are looking for friends and colleagues.
This might even be the best way to find people with whom you can collaborate or connect on projects. You can even find out about an internship or job opportunity that will take your career in the right direction! A great connection building platform!
How Do You Optimize A LinkedIn Profile?
1. Select the appropriate LinkedIn profile photo
2. Include a backdrop image
3. Try to Include more than simply a job title in your headline.
4. Develop your description into a tale
5. Expand your network
6. Describe your relevant talents.
7. Highlight the services you provide.
8. Spread the word about your support.
9. Request suggestions
10. Demonstrate your enthusiasm for learning.
11. Distribute media and marketing materials.
12. Get recognition for your thinking leadership through publications.
13. Follow relevant industry influencers.
14. Create long-form material and utilize it to spark discussions.
Is Linkedin Social Media?
Yes, it is a social media platform. It is mainly used to create connections with interesting and potential candidates and desired companies that will be helpful in finding jobs and recruiting best employees.
Ending Note
LinkedIn has become one of the most popular platforms for professionals to connect with prospective employers and build strong relationships with them. LinkedIn helps you connect with your potential employers, managers, recruiters and HR departments in different industries. It also helps you update your profile information and send out resumes at any time of the day.
However, LinkedIn is much more than just a job board—it's also home to new opportunities that have been created over time by its users.
All in all, LinkedIn is constantly evolving with new features like these that make it easier than ever before for professionals to find new opportunities!
As LinkedIn continues to grow and mature, the site has become a resource for job seekers that's unlike any other. LinkedIn's professional network is one of the most robust in the world, with more than 830 million users working and building connections, finding jobs and hiring people on the spot!
All these benefits conclude the topic on a note that you cannot imagine to live without a social or online impact. If you don't have a LinkedIn profile, then chances are that you will face problems in recruitment and if you are a company looking for employees then that means you have to use the old crusted ways to hire people which is not effective now.
Hopefully, this article will broaden your knowledge regarding the website "LinkedIn" and answered you the Reasons Why You Must Use LinkedIn As A Professional.