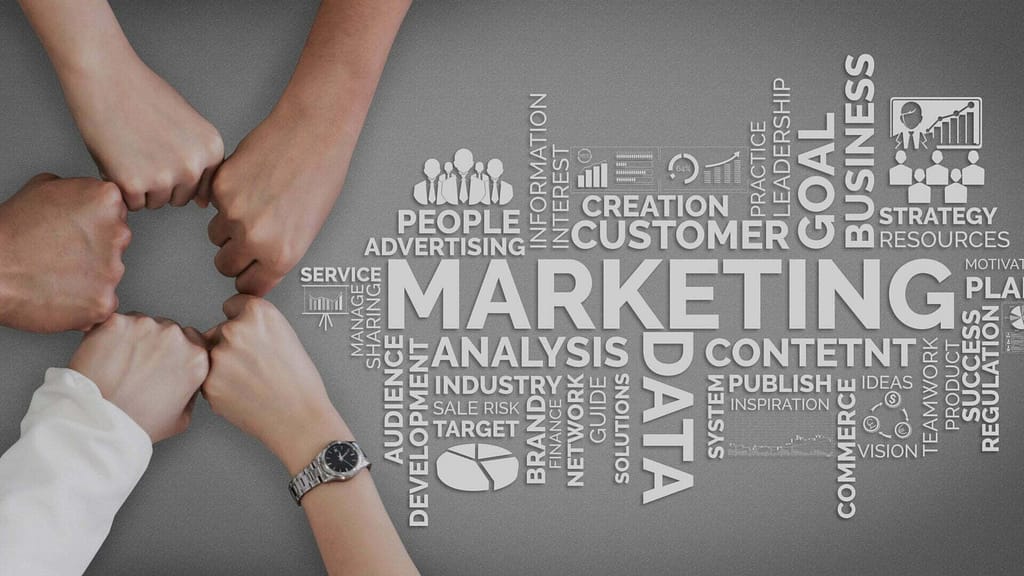 If you operate a business, you're probably juggling a lot of things. You have separate responsibilities to manage at the same time. Nonetheless, It has never been easy to grow a business, therefore, you need professional assistance.
Professional assistance from a digital marketing agency can help you alleviate a lot of tension. If you decide to seek assistance, look for the best digital marketing service that specializes in your field.
You won't see much of a benefit until you run out of time to finish all of your tasks. You might work with a digital marketing company to create a strong and efficient online presence. It can be difficult to find a digital marketing agency that works within a startup's budget.
Therefore, before hiring a digital marketing agency, you need to know about your budget as well. So, to help you guys out, here are a few best digital marketing agencies for startups you need to know about.
7 Best Digital Marketing Agencies For Startups
CBT (Capital Brand Technologies)
Blue Fountain Media
Tangent
RNO1
Propeller
Mobi team
Hashtechblog
CBT
Being among the most affordable digital marketing agencies that help their clients maximize revenues through innovative online marketing services & solutions. Capital Brand Technologies works with both small and large businesses as a digital marketing partner.
CBT offers a variety of services.
Digital Marketing
Social Media marketing
Search Engine Marketing
Display Marketing
Web Consulting
Web Strategy
Web Development
Maintenance
Branding
Brand Positioning
Logo
Content Creation
Web Analytics
Analytics Audit
Google Tag Manager
Blue Fountain Media
The agency locates its clients and learns what they require, desire, and enjoy. They leverage data to build a deep and ongoing interaction with their clients' audiences. This ensures that each item is better than the last.
They are mostly concerned with scratching the surface. For Blue Fountain Media, the combination of imagination and technology, as well as digital acceleration and growth, create an engaging experience. They encourage you to accompany them on a voyage from here to there.
Tangent assists clients with content marketing, UI/UX design, web development, and web design from offices in London and Manchester. They place their clients at the center of everything they do and everything they decide.
They are an excellent point of contact for a startup with a lot of energy and ideas. You can ask them to put your startup ideas into action. Don't be concerned if you have no idea what to do! They are professionals in this field. Simply put your faith in them and let them handle the rest!
RNO1
RNO1 is a brand and digital experience agency that works with growth-oriented businesses across platforms and locations. They also have a strong portfolio, which includes work for both small and major businesses.
RNO1 also features a one-of-a-kind design and digital subscription model called REVOLVE, which helps the brand grow across all user and customer touchpoints.
Propeller, full-service digital marketing, and design agency with offices in London and New York, offers a diverse skill set.
Creative development and digital marketing start at the beginning of the project for startups and small businesses. Their team of professionals will maintain your website and online presence up to date.
Their mission is to make sure that every digital decision you make is strategic and guided by a set of well-defined objectives.
Mobi team
Mobi team collaborates with existing web firms, startups, and software companies to develop unique software for a variety of platforms.
Market and competitor research, opportunity discovery, and other IT and startup consulting services are provided by the Berlin-based digital agency. In 2016 and 2017, the team founded two successful worldwide firms that were sold to US and UK companies.
Hash tech blog
Hash Tech Blog is a Marketing/ SEO Services provider based n Rawalpindi/ Islamabad provides services of Social Media Marketing, S.E.O (Search Engine Optimization) S.M.O (Search Engine Optimization) Web/Apps Development, Content/Copy Writing and Graphic Designing. There Prime Objective is simply turn small businesses into a brand.
What Are The Features Of Digital Marketing Agencies For Startups?
The following are qualities of the best startup digital marketing agencies:
They are transparent.
They have a track record of success.
They're excellent communicators.
They Are Transparent
Transparency is one of the most important things to look for when working with digital marketing business. They should be honest about their pricing as well as the types of results they can deliver for your company.
You might also lookup a price on an agency's website. When they post their price on the internet, it means there are no hidden costs or additional expenses.
The better firms will disclose their charges online so that organizations like yours can easily determine whether or not they are a good fit for your budget. They also want you to assume that they will provide you with all of the information you require upfront.
They Have A Track Record Of Success
The best digital marketing firms will have a track record of client satisfaction. What will you do if you don't know if they were successful? As part of your research, read reviews and testimonials from previous customers.
Simply typing "reviews" after the agency's name will bring up several third-party sites with client comments on how they felt about dealing with the organization.
If an agency you're interested in working with has more negative reviews than positive reviews, it's a smart idea to keep looking.
They're Excellent Communicators
In any connection, communication is crucial, especially in a business partnership. You should assess an agency's communication to discover if they are among the finest.
Do you get a call straight soon after filling out a quote form, or do you have to wait a few days? When you contact them, do they respond to all of your questions or do they go around in circles?
Bottom Line
There are a few features that can assist you in determining which is the greatest fit for you. You can simply tackle this often difficult chore by paying attention to the above-mentioned factors.