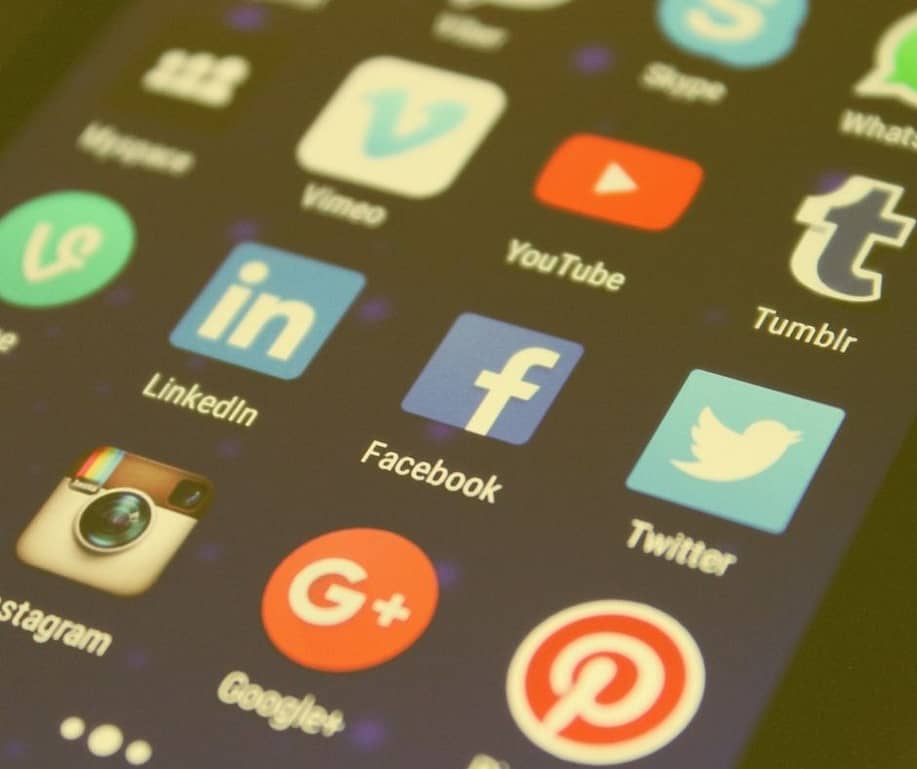 Digital marketing is vital in today's online world. It's one of the most effective strategies to expand your business, regardless of your sector or company size. However, you'll require the most effective digital marketing strategies on the front to grow your business and generate money.
So, would you like to increase your business's lead generation using digital channels such as search engines, social media, and email marketing? Great. We've created a framework for a digital marketing strategy that does just that.
How Does Digital Marketing Plan Work?
We created a personalized digital marketing strategy for you based on your company's objectives. The strategy is divided into three parts:
Increase Website Traffic: Use content (blogging), search engine optimization (SEO), email marketing, pay-per-click marketing (PPC), and social media to increase website traffic.
Also Read: Top 6 Digital marketing and SEO Companies London
Transform More Leads: As your website's traffic grows, you'll need to convert it from an anonymous internet visitor to a contactable lead. This is accomplished by engaging downloadable content offers (e-books and webinars), email lead nurturing, A/B testing, and appealing videos.
Close More Sales: Leads are useless if they do not result in a sale. We provide additional tools and data to your sales staff to assist them in converting more from the opportunities we deliver.
You must engage in a digital marketing plan if you wish to invest in digital marketing.
Critical Components of Designing a Digital Marketing Strategies:
Do you want to learn how to develop a digital marketing strategy? Take the following steps:
Create a Brand Identity:
Define your business and how it will appear in your online advertising by outlining or using your brand standards. Consider your brand's unique selling propositions (USPs), style, and value proposition.
Build your Customer Personas:
Using bespoke buyer personas, determine who you want to reach out to. Consider your target audience's demographics as well as the elements that influenced them to choose your company, products, and services.
Make a Decision on your Digital Marketing Strategies:
Choose the finest strategy for your company. Instead of focusing on trending strategies, concentrate on the tactics that add the most value to your company and sector.
Make a list of S.M.A.R.T. Goals:
To guide your plan set specified, measurable, attainable, timely, and realistic goals (often known as S.M.A.R.T. goals). Consider your company's short- and long-term growth objectives.
Set a Budget for Digital Marketing:
To create a reasonable budget for your company, research digital marketing pricing. Most firms spend between $2500 and $12,000 each month on web marketing.
Map out your Approach:
By planning your approach, you can ensure that it succeeds. Determine your ad expenditure if you're advertising. Create a content calendar if you're going to be publishing content.
Launch your Campaigns:
Once you've completed your planning, go ahead and launch your campaigns among all platforms. Ensure that all of your channels have the necessary tracking information. For instance, The Google Analytics Tracking code should be visible on your website.
Keep Track of Your Progress:
By tracking the performance of your tactics, you can monitor and measure their effectiveness. To maintain track of your tactics and ROI, use Google Search Console, Google Analytics, and Google Ads.
Your organization can establish its first online marketing plan using these eight stages. Consider digital marketing services, such as those offered by hashtechblog, if you need assistance developing your digital marketing strategy (or want to establish the ideal one possible).
Why is Digital Marketing Important?
Digital marketing is on the surge, Thanks to technological breakthroughs like AI and machine learning, marketers are better prepared with the marketing technology takes to achieve consumers on digital devices at the right time and it surpassed traditional marketing spending for the first time in 2019. Rapidly increasing numbers of consumers are turning to the internet to do business. On the other hand, traditional marketing requires a great deal of planning and positioning. The following should be taken into account:
7 billion people on the earth and 4.4 billion of them are connected to the internet at any given time.
Nearly a third of consumers would prefer contact with brands through social media than visit a store.
8 Amazing Digital Marketing Strategies:
Digital marketing is currently used by nearly all new businesses. Although not all digital marketing instruments are equally effective. While some digital marketing strategies are a resounding success, many others fall flat.
I'm going to reveal 9 top digital marketing methods for startups in today's article. You will have a good idea of effective digital marketing methods for your startup after reading this story.
Search Engine Optimization (SEO):
You've designed a fantastic website and made service pages for each of the services you provide. And you believe that people will arrive. Right?
Wrong!
There are numerous websites in your niche. How can you get your website to the top of search results when potential customers look for terms related to your company?
Here's where search engine optimization (SEO) comes into play.
It is important that your website appears high in search results when potential clients look for keywords relating to your products and services, as this gives the impression that you are a well-established firm.
Every business should focus on search engine optimization. Ensure that your website adheres to the greatest SEO techniques.
Affiliate Marketing:
As with influencer marketing, affiliate marketing is a sibling. Sales are generated by people's influence, like it or not. Because of this, you should consider including it in your influencer marketing plan.
In affiliate marketing, you can sit back and rest while others take care of your promotion. That's an oversimplification of the problem, but it's correct. Disclaimer: The sitting back aspect is not recommended because it should never be your sole tactic.
What is Affiliate Marketing? How Does It Work?
You hire affiliates to bring in leads for your business. They work on a commission basis and can be compared to salespeople. You have complete control over this commission. You can pay them by the number of sales they create or by a fixed price per product.
Using Affiliate Recruitment Software is the greatest way to recruit affiliates. These kinds of tools automate a lot of the human labor required in locating and recruiting relevant affiliates for your business.
But how are you going to keep track of all of these sales? You accomplish this through affiliate links, which are personalized URLs that you send to your affiliates. They share the link with their media platforms, who can then visit your website and purchase using the link.
To create these customized links, you can use Google Analytics. You can also track the volume of sales generated by each link to see how well your affiliates are performing.
Email Marketing: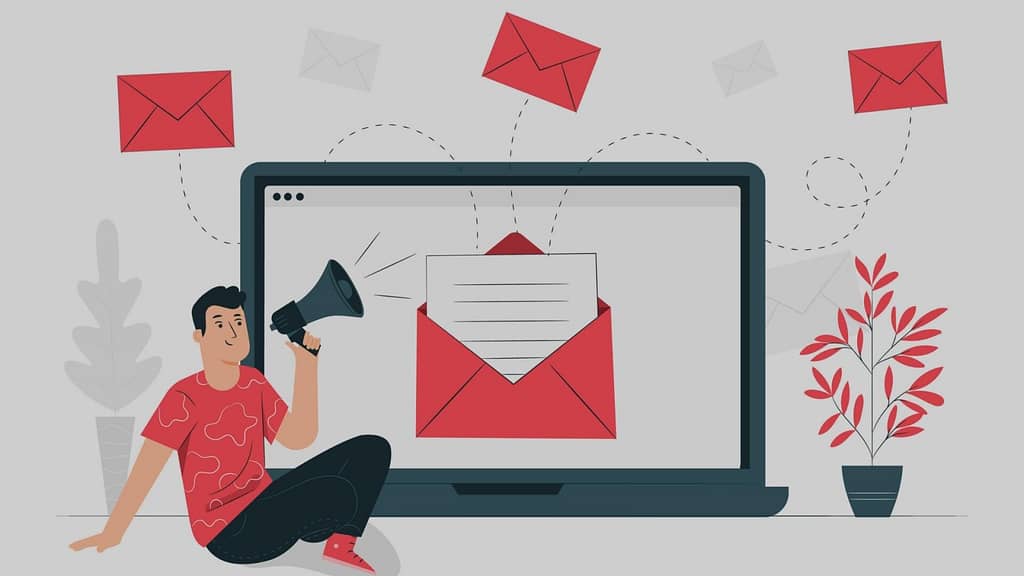 Email marketing campaigns can be used by businesses to communicate with prospects and customers by sending them personalized newsletters or offers based on previous purchases or brand engagements. If a person has interacted with some of your branded touchpoints, such as an email offering 10% off items they've been considering or free shipping, they may convert. Email is said to influence approximately 60% of consumer purchasing decisions.
Furthermore, subscribers are more willing to open transactional emails.
Email marketing has a 122 percent return on investment, according to a recent survey conducted by Data & Marketing Association (DMA).
This was four times the amount investigated by the other marketing outlets. Among the channels used were direct mail, paid search, and social media.
Content Marketing:
Whether you're in the Business to Business or Business to Consumer space, content marketing has become a must-have for organizations these days.
Take a look at these figures from the Content Marketing Institute:
90% of B2C companies are extremely or very devoted to content marketing, while 88% of B2B marketers feel that content marketing is crucial for their marketing strategy.
It can be challenging to come up with new content ideas. It's also challenging to keep track of what's popular.
You can do the following with content marketing tactics for your company:
Boost your brand's visibility
Create long-term ties with your clients.
Increase brand exposure and recognition
Increase your credibility and authority.
Become a thought leader.
Content marketing also aids your SEO and social media optimization. You'll have more material to post on your website's blog and social networking.
Pay-Per-Click Advertising:
Pay-per-click (PPC) marketing is a strategy of attracting people to your website by employing search engine advertising. PPC is a highly effective marketing strategy for generating sales-ready leads.
The cost-per-click (CPC) model is another name for PPC. Search engines like Google and social media networks are the most common providers of the pay-per-click model (e.g., Facebook). The most prominent PPC advertising platforms are Google Ads, Facebook Ads, and Twitter Ads.
Pay-per-click marketing is something that no company should overlook.
Pay-per-click advertising has several advantages, including:
With the proper ad, you can reach your customers at the perfect time.
High return on investment because you will only be charged when a potential customer clicks.
You have full control over how much you wish to spend.
There will be no need to wait for results.
Other marketing techniques can benefit from data and insights.
PPC campaigns quickly deplete the money. As a result, they are creating a successful campaign that generates more conversions than clicks takes a certain level of competence.
Influencer Marketing:
A partnership between an influencer and a brand is known as influencer marketing. Through numerous social outlets such as Instagram and YouTube, the influencer advertises the brand's products or services. Influencer marketing, not to be confused with celebrity endorsements, goes beyond tying a well-known celebrity to a brand. Influencers must be well-respected members of a specific group with a large following. Furthermore, they usually have some understanding or experience with the product they are promoting.
Celebrities, websites, and others who are regarded as experts in their fields and hold similar beliefs may build alliances with brands. Brands can then reach out to these influencers' followers with branded content and offers. Influencer marketing has proven to be effective for many firms, with nine out of ten stating that it is as good as or better than other methods of communication. A further finding revealed that one in every two women made a purchase as a result of an influencer's suggestion.
Viral Marketing:
Use viral messaging to promote a business or product in order to build interest (and thus potential sales). Sharing one's work is completely voluntary.
Because of the speed and simplicity with which they may be shared, social media sites are an ideal place for this form of marketing. Videos created for YouTube and then posted on Facebook, Twitter, or other social media platforms are the most common example in recent years.
Virality, on the other hand, can be a double-edged instrument. It's vital to realize that with this form of advertising, the users have a lot of control, and there's a chance that the message will be misread or mocked. A successful viral campaign, on the other hand, can work wonders for your brand's outcomes.
Referral Marketing:
Allowing your consumers to promote your business is one of the most effective methods to do it. One of the greatest bets, in this case, is to start a referral scheme. You can give each of your customers a referral code, which they can then share with their friends.
You can give the referring consumer a freebie or a discount if someone in their network buys from your company. This may encourage them to refer more customers, allowing you to expand your business.
Final Verdict:
The formulation and execution of your digital marketing strategies are critical to your business success. The most effective way to attract new customers and achieve your business objectives is through digital marketing. On one hand, there are some traditional ways like email, and social media, And there are also several more tactics and some new trends like Voice searches, live video, etc to help you achieve your specific goals. If you want to increase sales, profit, awareness, or customer loyalty, digital marketing is the way to go.
There are some other factors that are going to change in 2022 when it comes to Digital Marketing.
And I am Embedding one of Neil Patel's recent YouTube video to guide you further.