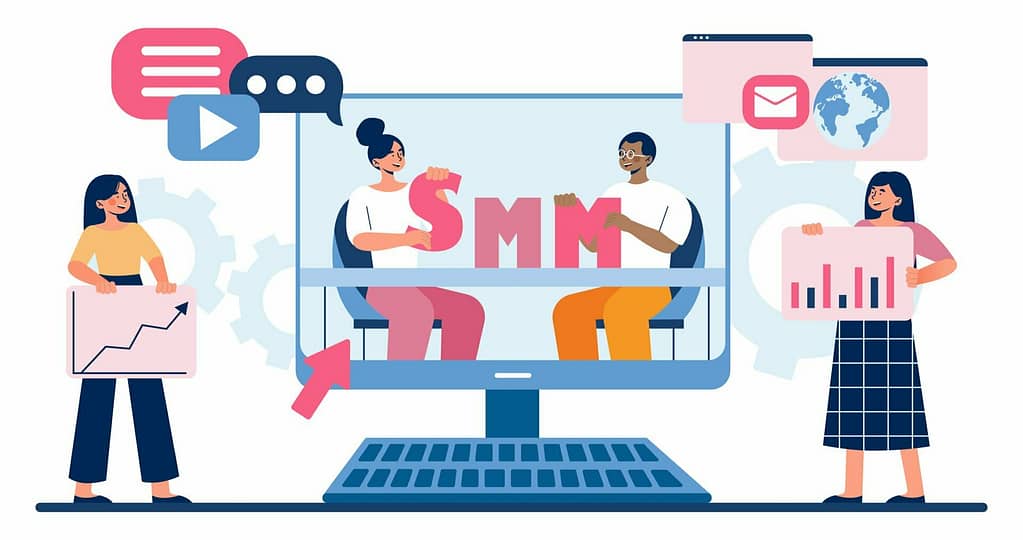 What is Content Marketing?
Content marketing is a strategic marketing technique that focuses on developing and delivering valuable, relevant, and consistent content to attract and maintain a specific audience and, eventually, drive profitable consumer action.
Instead of promoting your products or services, you provide prospects and customers with relevant and useful content to assist them in resolving their problems.
Content marketing specialists
Content marketing specialists are in charge of creating content for digital marketing campaigns. They accomplish this by ensuring that the campaign's objectives are met. If you're looking for a new job, being a content marketing professional is excellent.
The person in charge of producing, editing, and developing material for the demands of digital campaigns is known as a content expert (sometimes known as a "Content Marketing Specialist").
Content marketing specialists collaborate closely with SEO and digital marketing experts to ensure that the content created is in line with the overall aims of a digital marketing campaign.
The content marketing specialist's work can vary depending on your talents and experience. This also determines the career trajectory of a content marketing expert in large corporations. A content marketing specialist writes and edits material for digital marketing initiatives. In other situations, they may also be part of developing a larger content marketing plan. These people are essential members of any marketing team.
Because not everyone is cut out for or enjoys producing content, it is critical to identify a content marketing specialist with a desire for creating excellent blog posts, articles, and social media pieces. In addition, most content marketing specialists go on to add specific talents to their resume. Many SEO gurus, digital marketing strategists, and website designers have worked as content authors.
Hash Tech Blog is a blog dedicated to assisting you in reaching your business goals and objectives. It can help you in various aspects like social media marketing, SEO for your website, and content writing and copywriting for your business.
Social Media Marketing:
Hash tech blog can help you set up and manage your Social Media accounts for you with post frequency dependent upon the package you choose.
SEO:
SEO is an essential component of online success. Hash tech offers On-Page SEO, Off-Page SEO, and Technical Optimization services for your WordPress website, allowing you to rank higher in search engines.
Content Writing/ Copywriting: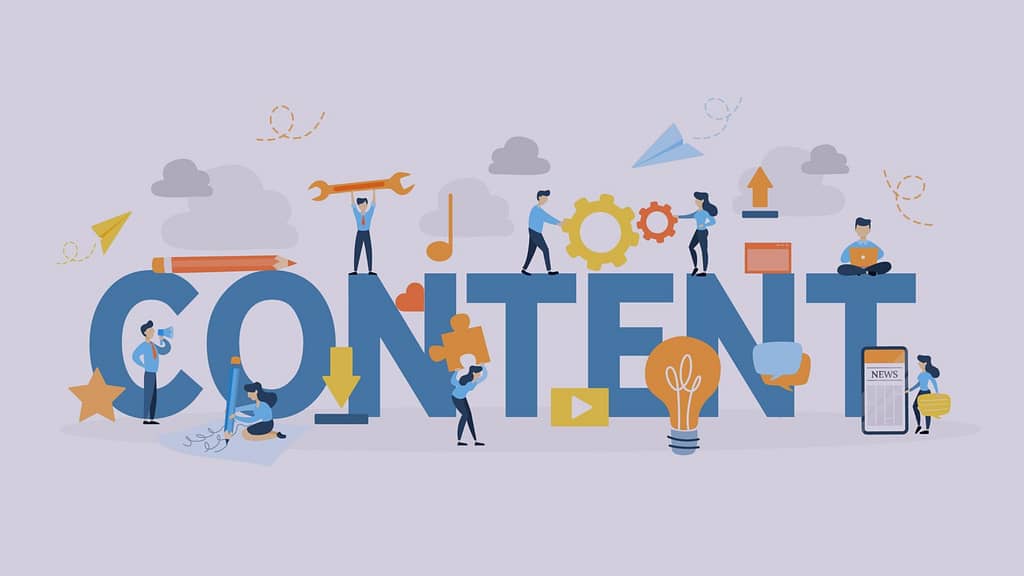 Hash tech helps you in content writing/ copywriting. With many years of experience in professional content writing, we can help you write content in every niche possible through Hash tech. Additionally, we can provide you with brilliant Writing Experience, with zero grammar mistakes and Zero Plagiarism.
What is content marketing in b2b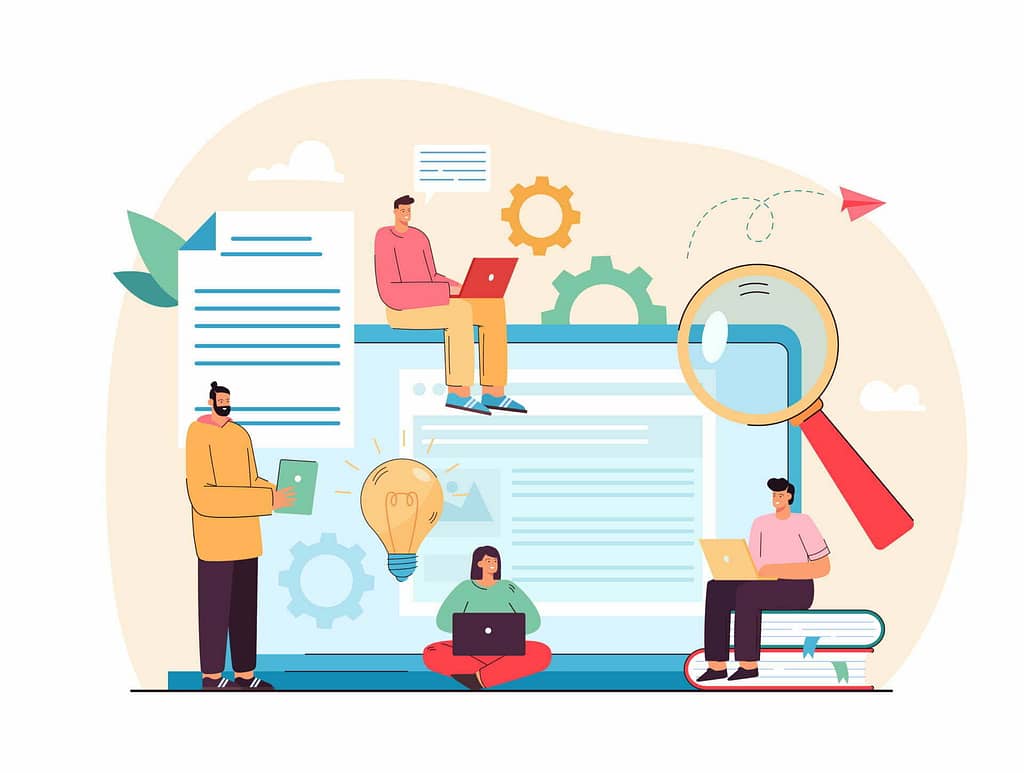 Content marketing is a low-cost, long-term, and customer-focused strategy for driving traffic and leads. It's essential for successful B2B inbound marketing in an era when communication is a cacophony rather than a conversation.
In the 1970s, it was estimated that the average individual saw 500 to 1,600 advertisements per day. In 2021, although no official estimates are available, the average individual is likely to see between 6,000 and 10,000 advertisements every day. It's no surprise that ad blocking software is used by 11% of its internet-connected population.
Consumers are extremely conscious of advertisements and marketing ploys with more means to interact than ever before, and they don't like it. So, before you can gain their money, you must first win their heart. That's why content marketing is essential. When done correctly, content marketing offers several advantages to create a sales-friendly environment.
8 Strategies to Crush Your Content Marketing Efforts
The eight techniques listed below might help you crush your content marketing efforts without wasting time or money.
1. Set Your Mission, Your Goals.
2. Establish Your KPIs.
3. Know Your Audience.
4. Assess Your Current Position.
5. Figure Out the Best Content Channels.
6. Decide on Content Types.
7. Identify and Allocate Resources.
8. Create a Content Calendar.
Set Your Mission, Your Goals.
When creating campaigns for your website, you must identify relevant goals. Some people mistake creating a campaign based solely on price and keywords rather than long-tail keywords. To put up the ideal campaigns to reach your target audience, you need to collect data about them. When using keyword research tools, pay attention to the terms commonly utilized in searches.
Establish Your KPIs.
Are you having difficulty determining the impact of your content marketing campaigns? You are not alone in this situation. Many marketers are experiencing the same issue. It can be tough to track content marketing KPIs (key performance indicators).
Although content is a driver of business growth, content KPIs are not directly tied to revenue. Furthermore, content may be used to fulfil various marketing goals at each stage of your funnel. As a result, different KPIs will be more beneficial for monitoring performance depending on the goal of your campaign. Making goals explicit and measurable is the most effective way to achieve them. Establishing key performance indicators (KPIs) for your content marketing strategy is an excellent place to start
The KPIs will let you know when you have met your objectives by offering milestones that you can tick off. They will include your goals for revenue, sales, traffic, SEO, traffic, and other parts of digital marketing like email marketing and social media metrics. Typically, these will have a unique number assigned to them. You might, for example, want to:
Achieve a specific revenue goal within a month, quarter, or year.
Increase the number of people who sign up for your lead magnet as a sign that you're obtaining more high-quality leads.
Obtain a specific amount of new email subscribers.
Increase your site traffic and engagement with your onsite content.
Improve the search ranking of some of your most important pages to increase visitors.
Obtain a predetermined number of mentions, shares, and comments for your pillar content.
Be invited to take part in significant industry events.
Know Your Audience.
Your website's content should be relevant to a variety of readers. You must identify your audience to determine who will follow the various posts. Reframe the information to appeal to specific audiences. By doing so, you can direct your traffic to different segments, allowing a consistent supply of visitors to your website from various areas. Reduce the time you spend writing to certain parts if they aren't delivering visitors to your site.
A successful content marketing plan requires a clear understanding of who your audience is to generate the appropriate material to reach them. There are three steps you must take.
1. Collect Demographic Data
The first stage gathers demographic information from your website visitors, email subscribers, and social media followers.
Web analytics, social media analytics, and email subscriber analytics will provide you with the information you need about your target audience:
2. Get Customer Feedback
Collect comments from your present customers to learn more about your target audience. This will provide you with information about:
What do people think of the stuff you're currently creating?
What their most pressing requirements are?
How your material can help them solve their difficulties?
Recognize your readers' and subscribers' priorities.
Choose the finest medium to reach your customers.
3.Create Buyer Personas
Buyer personas can be created or fleshed out using demographic data and customer input. Buyer personas, also known as customer avatars, represent your ideal readers and consumers, allowing you to better focus on content.
Assess Your Current Position.
Many firms already have a wealth of information at their disposal. This includes blog articles, social media content, podcasts, videos, and other forms of media. As a result, the next step is to decide whether the content supports you in attaining your goals.
To accomplish this, you'll need to conduct a content audit, which entails keeping track of all content, such as blog entries and guest articles, and rating its utility or success.
Identifying the gaps
It would be best if you also considered how your content compares to that of your competitors and how any new content will fit into the market. Let's look at how this might work for your content marketing approach.
Screaming Frog is a great place to start if you want to log all of your website or blog content. It's a URL crawler that will do the following:
List URLs
Examine the page titles and descriptions.
Locate duplicate pages
Make sitemaps
The free version allows you to crawl up to 500 URLs. SEER Interactive has a comprehensive guide to Screaming Frog. As a bonus, you may use this tool for competitive research, conducting the same type of analysis on your competitors' material.
You can also log your content using SEMrush's Content Audit feature. Create a project and choose the portion of your site you wish to audit, such as your blog. After you've chosen the URLs, click the Start Content Audit button.
You will receive a comprehensive analysis of your content, which will include:
Content titles and descriptions
Content length
Backlinks
Social shares
See How Your Content Is Working
It's now time to evaluate the content's usefulness. You will be looking for measures such as:
Whether or not the material has a high number of inbound links.
What is the search engine rating for keywords related to that piece of content?
If the content is broadly disseminated
Some of this information is available in the SEMRush report mentioned above. Still, you can also find more by using other SEMRush tools, such as the site audit and position tracking tools. This will inform you which pieces of information are so effective that they don't require modification?
Figure Out the Best Content Channels.
As you go through this process, you'll get a feel of where your target audience hangs out and where you already have a strong internet presence. Rather than attempting to do everything at once, it is wiser to focus on what is working and developing.
However, if you want to be certain, you should revisit web analytics. Go to Acquisition » Social » Overview in Google Analytics to see the major social networks where your content is being shared. For example, in our screenshot, most of the social activity occurs on YouTube.
You can also use Buzzsumo to find comparable information. Go to their Content Analysis tool and enter your domain name into the search box on the screen. When you press enter, you'll see the following charts:
Network shares
Market share by content type
Shares based on content duration
Top material from the previous year
You can also narrow down your search keywords for more specific results. With this information, you can quickly pick which networks to target to increase your content's social media engagement and shareability.
Decide on Content Types
Next, consider the types of material you'll need to develop. Every content marketing strategy will incorporate certain categories of material. Most successful content marketing strategies rely on a basic core of information published on your site that can be repurposed and shared on other sites.
As a result, blog articles remain a crucial component of your content marketing strategy, and they continue to produce excellent results. Your blog postings should ideally be actionable, valuable, and shareable, and they should comprise a variety of article kinds.
Of course, developing a good content marketing strategy is more than just staring at your own website's statistics. It's also a good idea to see what other successful content is out there that you can utilize as inspiration. There is also information on the most popular domains for publishing on this topic and the most popular pieces of content shared about it.
According to our research, video marketing should be a vital component of any marketing strategy. It has been shown to engage your visitors and keep them on your site for longer periods, enhance lead generation, and reduce abandonment. You should also include different sorts of visual content to increase interaction. Lead magnets such as webinars, eBooks, checklists, worksheets, and more should also be included to increase lead generation.
Identify and Allocate Resources
Now that you know what kind of material you're going to generate, who you're going to share it with, and where you're going to share it, it's time to ensure you have all that is essential to perform on your content marketing strategy. This entails answering questions such as:
Who is responsible for creating and updating content?
What are the human, physical, and digital tools and resources required to create the content?
How will your publishing workflow, including content scheduling, look?
Let's take a closer look at each of these.
Who is responsible for creating and updating content?
This is a question concerning assigning positions. You'll need to consider who is in general charge and who is responsible for supplying individual content items. This will vary depending on the size of your firm and content staff and whether you do everything in-house or outsource content development.
For example, the CEO or chief marketing officer may have overall final authority over content and content strategy.
Your content marketing manager will carry out your content marketing plan daily, collaborating with the content team. Individuals will contribute content based on their area of expertise.
What are the human, physical, and digital tools and resources required to create the content?
Next, plan out how you're going to develop the material. Your content creators could include:
In-house content creators
Specialists in video creation, podcasting, or graphic design
Freelancers
Content Workflow
How will your publishing workflow, including content scheduling, look?
Write the post
Create accompanying images
Send the post to the editor
Make any changes
Upload
Publish
Before you begin researching and developing content, there is one more thing you should do: create a content schedule, so you know what will be released and when. We'll take a look at it in the following stage.
Create a Content Calendar.
You'll need to know when you want to post your material on each platform you intend to use as part of your content strategy. Lack of planning is a major content marketing problem; therefore, using a content calendar to arrange all of your material is vital. There are various approaches to this.
You can, for example, use Google Calendar to enter the due dates for each piece of material. That works great, especially if you don't have much information to share.
That's the most basic way, but if you're publishing a lot of content and need to manage a content team and the production pipeline you've chosen, you'll probably want some more features. Doing basic research to identify topics that your audience will respond to is one technique to locate content to add to the calendar.
Find out what questions your customers have. Before, we discussed the importance of creating content based on what your audience wants. Using Buzzsumo's Question Analyzer or Answer the Public is one technique to find out.
Enter a topic into the Answer the Public search box to see a list of questions people have looked for on Google. Choose a subject that appears relevant to your audience, decide on the sort of material, such as a blog post, and add a title to your calendar. Repeat the procedure until you have content planned out for the next few months.
As you can see, a lot of planning goes into your content marketing strategy before you ever generate a piece of content. But now is the moment to do so.
Finally, begin writing or developing your content. At this point, you must consider how to express your brand's personality in the material you create. Distribution and marketing are the next critical components of any content strategy. Unless things are handled correctly, you won't obtain the desired results.
Eventually, evaluate the success of your content marketing approach. You'll revisit the KPIs you established at the outset of the content strategy plan to assess what's changed and whether you're on track.
Frequently asked questions
Why Content marketing is important in B2B
It fosters trust more effectively than interruption approaches such as ads
Content contributes to the ranking of websites in search results.
It lowers the cost per lead.
It generates adaptable collateral that can be utilized across all channels.
What is the Example of content marketing?
Content marketing is used by more than 85% of brands. However, less than half believe they are any good at it. Because content marketing exposes you to risk. It allows you to display a side of yourself that your consumers would not ordinarily see. You're placing your concepts and opinions out there and hoping for a reaction. The following is an example of effective content marketing.
Amazon's Garage Delivery Service
Amazon, the ever-evolving technological and e-commerce behemoth, has lately added a new service. You may now give your local Amazon driver a digital key to your garage so that your parcels can be safely stored. This option is perfect for customers who are not at home during delivery time hours and thus are concerned about the potential theft.
What makes this new service so intriguing? Because there is a long-held stigma associated with providing someone access to your house. Amazon, on the other hand, has been studying consumer behavior and psychology for decades. As a result, they devised an intriguing video advertising campaign with subtle psychological implications.
Have you noticed how all of the garages are personified? They have large eyes and communicate with one another.
Visual Content and GoPro
Visual material is becoming more powerful. GoPro understands that infographics and visual information will increase traffic.
Their marketing strategy revolves entirely around quality: both visual material and products. What about the facts and figures? They have 3.4 million YouTube subscribers and 6.8 million Instagram followers.
They concentrate on the user. What do their clients adore? Pictures. Amazing photographs. So that's what they offer.
According to entrepreneur Neil Patel, infographics can treble traffic when applied effectively. Posts featuring photographs have been shown to engage users more often than posts without photos.
You come upon a funny/great/slightly strange image or meme on social media and post it. It works because it establishes a personal connection.
Is social media the same as content marketing?
Many people mistakenly believe that social media marketing and content marketing are similar. However, there is a significant distinction between these two names.
The primary distinction between Social Media Marketing and Content Marketing is that Social Media Marketing is particularly concerned with sales, whereas Content Marketing is concerned with engagement.
Social Media Marketing is concerned with direct or indirect marketing via the social web. Sales in social media marketing will be fairly linear as they focus on creating companies, whether sales, lead generation, product conversion, or anything else of that type. The goal of a Content Market is to deal with creating unique content. Its goal is to raise brand awareness and pique consumers' curiosity. In this marketing style, we may post material on sites like YouTube, Instagram, and others.