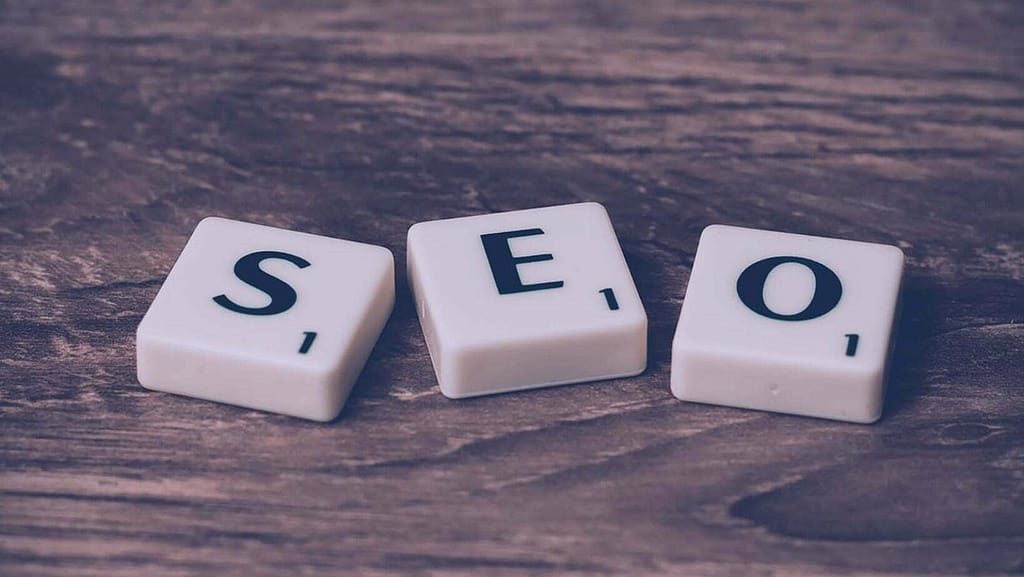 Do SEO Trends still have relevance in 2022? The answer is YES. Even though some SEO trends that were once effective are not so valuable now, SEO has continued to evolve. Constantly changing itself to better match user intent and eliminate spam, inefficient approaches to improve. Is SEO still worth it?
The most effective way to attract your potential customers to your website is search engine optimization (SEO). But here's the point: you have to utilize it correctly. According to numbers, Google receives approximately 3.5 billion queries daily. On the other hand, obtains an average click-through rate (CTR) of 31.7 percent, whilst fewer than of Google searchers click on results on the second page.
The Importance of (SEO) Search Engine Optimization in 2022:
SEO is essentially the art of improving your web traffic and ranks on search engine results pages (SERPs) by employing specific qualitative content guidelines and technical upgrades (search engine results pages).
Quantity is also substantial. Scaling is a beautiful approach to rank higher over time by writing more content, employing more links, and using a broader range of keywords- it is indeed much what it seems like.
According to Safari Digital, 61 percent of marketers believe SEO is the key to online presence, which is why modern organizations spend an average of 41% of their budget on it. In simple, taking the time to plan out a proper SEO campaign can transform not only your web traffic but also your entire business.
Given the current state of the world, internet usage is at an all-time high. We've been doing more online shopping, streaming much more movies and web series than usual, and joining enough Zoom meetings to last a lifetime, thanks to COVID-19. Throughout 2021, SEO was critical for many businesses, so as the New Year approaches, how can you develop an SEO strategy that keeps up with the times? Let's start from the beginning.
Tips for applying to your SEO Practices in 2022:
SEO is a very crucial component of marketing that aids in increasing the visibility of a website for relevant searches. If your website not appears on the first page of a search engine's result page, something is wrong. And the solution to your problems can be found in this article.
SEO is all about getting to know your audience and providing the material, information, and overall service they desire. With that in consideration, ten SEO tactics are just as successful now as they have always been in the year.
Write for Human than for Search Engine:
As previously said, the Google algorithm is becoming smarter by the day and continues to reconcile with our thinking thanks to continual human input. However, there is no smart escape or secret method for outwitting a search engine, so don't waste your time trying. Write for human first, then for search engines.
Finally, your top aim should always be to provide your reader exactly what they want, which can only be accomplished by writing compelling, genuinely truthful material. Anyone can recognize a keyword that's been stuffed in, and packing is even more apparent, so use them where they make more sense and let driving keywords raise your already useful and exciting material.
Usage of Targeted Keywords:
While humans should always come first, followed by search engines, keywords are the backbone of the entire process. SEO not only identifies particular search terms to get to the heart of what visitors and Google are looking for, but it also brings in 1000 percent more visitors than organic social media, which accounts for the majority of all web traffic. As a result, if keywords are the core of SEO, they should be the core of everything you do.
However, it's not as simple as throwing them in everywhere. The first step is to conduct keyword research. To define significant search intent and your "seed" keywords, use SEO tools like Google Ads, Ahrefs, and even simple onsite search bars. Then go further to identify more long-tail variants, research rivals to find keywords, and don't forget to include them in your anchor text. And Meta description. And then avoid keyword stuffing. Fit them in organically to avoid interfering with your copy's readability.
It is also Important that you should Focus on Competitors Keywords and develop such a plan to target such keywords that might bring traffic for you. And Competitive keyword analysis is what might help you find easy to rank keywords that your competitors will be targeting and getting more traffic.
Branded SEO and EAT Principle:
This is even more critical if you work in the Your Money Your Life (YMYL) niche. Work on boosting your EAT; as Google has stated, ranking YMYL web pages and taking EAT seriously is very important to them. (While EAT isn't a direct ranking component, Google does use some algorithms that look at EAT for websites.)
When it comes to page rankings, Google prefers high-quality material. But, does "quality" itself is enough? The EAT principle (expertise, authority, and trustworthiness) comes into play here:
The future of Search Engine Optimization is brands. The focus of SEO is shifting from keywords towards branding and trust. The more and more regularly your brand ranks on Google, the more famous and reputable it is. In the following months, you'll notice this.
As a result, you should work hard to build your brand's reputation. Make it a major focus in your SEO strategy for 2022. Additionally, raise brand awareness to boost brand search searches. Brand queries are a little-known ranking feature that can help you climb the Google rankings and build yourself as a trustworthy brand.
You are publishing your company in news media publications, author profiles that are well-described (including qualifications and recognitions). Address, information about the founders and C-level executives, awards, and valuable contact information, among other things, can help you improve your website's EAT.
Focus on User Experience:
Nothing is more obstructing than attempting to navigate a website that you are unable to use. In reality, most of the individuals give up after a few seconds of annoyance, and Google will struggle to make the best of it as well. Dead links, error pages, and a disordered site layout will all have an impact on what visitors take away from your site.
Users prefer an excellent experience and simple navigation, but Google's crawlers use this seamlessness to examine your material and determine your SERP ranks. Use headings and concise, easy-to-read paragraphs, and make sure your subfolders are organized and mobile-friendly. All of these factors will help you lower your bounce rate, enhance other SEO metrics, boost your rankings, and increase conversions in general.
Focus on Establishing Relevant Link:
Link-building, as previously discussed, is an integral part of establishing domain reputation and site authority. We've already discussed why backlinks are important: they not only improve the quality of the content you provide, but they also allow you to get reciprocal backlinks through outreach and other methods.
In addition, connections are an essential ranking component. The visitors find content by following links to subsequent sites and determining whether they are related to a search query. This also applies to internal linking; don't hesitate to link to other relevant pages on your site when appropriate and natural. In three months of employing a link-building strategy, 51% of marketers detect a difference.
Format Content for Featured Snippets:
Featured snippets pretty much control the SERPs these days. Have you heard this term before? You're probably familiar with them. For most search queries, they are the highlighted response boxes displayed at the top of the page. You're doing something right if you can get a featured snippet.
Numbered lists, bullet points, infographics, and directly responding question-based searches are just a few of the style and stylistic decisions you may make to improve your chances of obtaining a featured snippet. While there is evidence that snippets don't always lead to direct clicks because the search query is addressed in the Google preview itself, snippets now appear in over 19 percent of SERPs and counting. They're fantastic for promoting your brand and getting your name there. As a result, the clicks will continue to arrive.
Artificial Intelligence (AI):
AI is altering the SEO and marketing businesses, just like it affects the rest of the world. The personalization that AI enables is the cause for AI's effect in marketing. And here's a fact: Google uses artificial intelligence to give searchers the results they seek.
But how does AI assist you in your SEO strategies?
Understanding the search engine algorithms that are used to rank websites takes years. It takes a long time to figure out what's going on and then create ways to address it. While SEO professionals can assist with such techniques, AI and machine intelligence can be game-changing. In terms of decoding algorithms and developing effective strategies, it would be far more efficient and powerful.
Several companies, such as HubSpot, Frase, and MarketMuse, offer AI-based solutions to assist businesses with SEO efforts. Such technologies could become a big trend in the market in the future years.
Remove Sluggish Elements that Slowdown your Website:
People nowadays expect immediate information and results. If they visit your website and it takes too long load, they'll leave. Again, getting the technical aspects right allows your website and content to speak for themselves. Your site needs to be quick, visible, and simple to use, whether you're producing educational blogs, selling products/services, or simply directing people.
Delete old/obsolete plugins, clean up your code, optimize and compress your pictures, make sure your sub-folders flow and sound right, and utilize tools like Google Page Speed Insights or GTmetrix to monitor in the future.
Pay Attention towards Google-algorithm update:
Google is becoming increasingly intelligent and intuitive. The algorithm's basic adjustments and changes are frequent and often unexpected, with sites gaining or losing ground depending on how closely they conform to the most recent update.
A range of elements influences rankings and penalties, including accessibility, speed, excessive advertising or spammy material, etc. While it's impossible to prevent it entirely, there are a few simple precautions you can take to keep within touching distance. To begin, subscribe to industry websites and forums to stay updated on recent and upcoming changes. Google's Search Console is a fantastic place to start. It would help if you kept an eye on your traffic with tools like Google Analytics and SEMrush to identify where changes have occurred and react accordingly.
Video Marketing:
With over 1 billion subscribers, YouTube is the second largest search engine after Google. So, even if you don't like videos, now is the time to start.
But how can you make that video material search engine friendly? Begin by improving the name and description of your video channel. Though the description shouldn't be packed with keywords, it should give a clear picture of what your channel is about.
Even keywords, though, are crucial. You can use YouTube's autocomplete feature, for example, if you're optimizing your videos for YouTube. Start typing the topic of your video, and a list of ideas will appear in the search field. The keywords suggested are similar keywords that you can use to optimize the video for the correct audience.
Improve and Update Missing Content:
When it comes to SEO. Constant updates and competition mean there's always work to be done, not to mention the fact that you can continuously improve on what you've already done. Going back and updating material with keywords, backlinks, and improved readability is an excellent approach to get started if you haven't done so already. You may even ensure that pages are working well keep or improve their traffic by upgrading them regularly.
Final Thoughts:
The best SEO practices listed above are an excellent place to start if you improve your search rankings. Once you've implemented these best practices, ensure you keep up with the current SEO trends and employ other SEO strategies regularly to stay ahead of the competition.
Also Read: TOP 5 SEARCH ENGINE OPTIMIZATION (SEO) TRENDS OF 2022