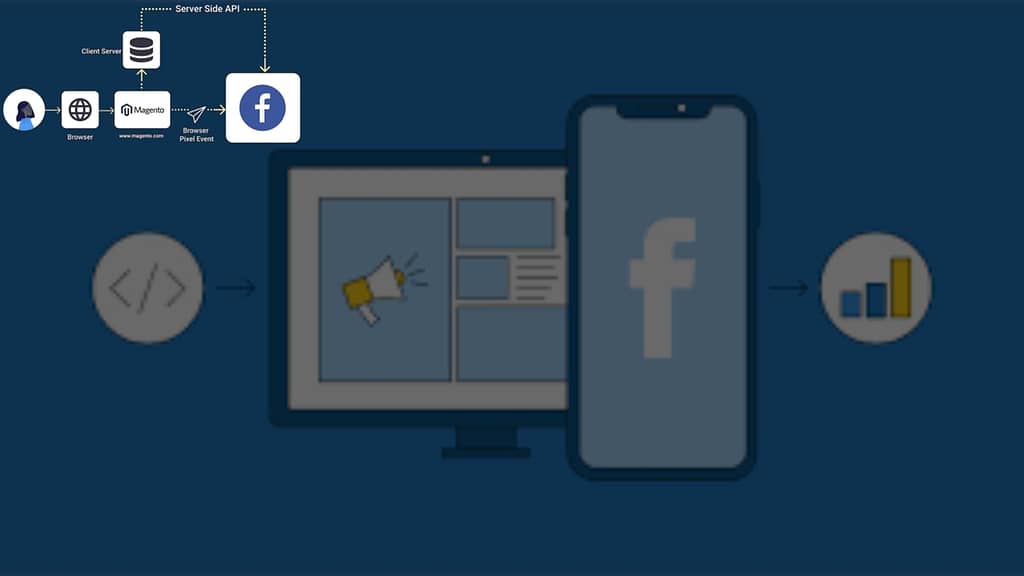 Intro:
Lately, online marketing has become increasingly popular across many businesses. In a highly competitive landscape that is rapidly changing, staying ahead of the curve and understanding new technologies is critically important to gaining a competitive advantage. This blog post will discuss the importance of Facebook Pixel and the Conversion API and why you should incorporate them into your online marketing strategy in 2023.
Facebook pixel and conversions API
Suppose you are an online marketer selling any product or service online and still need to learn about Facebook pixel and conversion API. In that case, you need to take advantage of an ample opportunity of grabbing a big audience in 2023.
After the latest IOS-14 Update, it is crucial to use Facebook pixel and conversion API to reach the iPhone user in 2022.
As Meta Inc. states:
"Conversions API is a Facebook Business Tool that lets you share key web and offline events, or customer actions, directly from your server to Facebook's."
As a business, knowing what information is being collected on your website visitors to understand better who they are and how to convert them into customers is essential. One way to track this data is through a Facebook pixel and conversion API.
The Facebook pixel is an easy way for businesses to collect data about their website visitors that can be used to create custom audience segments and target ads. In addition, the conversion API allows you to gather valuable data about the actions taken on your website by your visitors. This information can be used to improve your website's user experience and ultimately increase conversions.
Why You Need Facebook Pixel and Conversion API in 2023:
Conversion optimization is a never-ending battle for any business. Whether it's increasing leads and signups, reducing costs and improving customer experience, you need to do everything in your power to ensure that your website and digital campaigns are effective. One of the essential tools you can use to achieve these goals is Facebook Pixel and Conversion API.
The term "API"stands for application programming interface. It builds a connection between your website and Facebook so that they can exchange information with each other.
Facebook Server:
Facebook has many servers, and Ads Manager is one of them. Let's just say the server of Facebook is like a machine that holds ads manager data.
Website and offline events:
The actions taken on your website like, click or visit to a particular page, a prospect filling out a form, and offline events, mean some clients and prospects just saw your Facebook ad and make a call if they are interested in your product/service.
While your server means:
Any of your web hosts on which your website is hosted, like Bluehost, Godaddy, Siteground, or Hostinger However, some large organizations already have their servers installed.
How does Facebook conversion API track data?
The conversion tracking capabilities of the Facebook Pixel and Conversion API are essential for any business that relies on Facebook for its online presence. The pixel tracks conversions across all platforms, including web and mobile, so you can see how customers interact with your website or app and determine which areas need further improvement. The conversion tracking data can also help you optimize your marketing efforts to improve ROI.
How to use This Pixel and Conversion API:
There are many setup processes for websites and apps. But in today's post, we will cover how you can set it up for the website.
First, head over to Ads Manager, where Facebook has added a new Resource Center tab. The Resource Center links to several articles about the upcoming changes and the Conversions API aka (CAPI). It additionally has information and data specific to your ad account.
Here are a few steps to follow.
· Verify your domain
· Setup conversion API for WordPress
· Install a Plugin (Pixel your site in WordPress)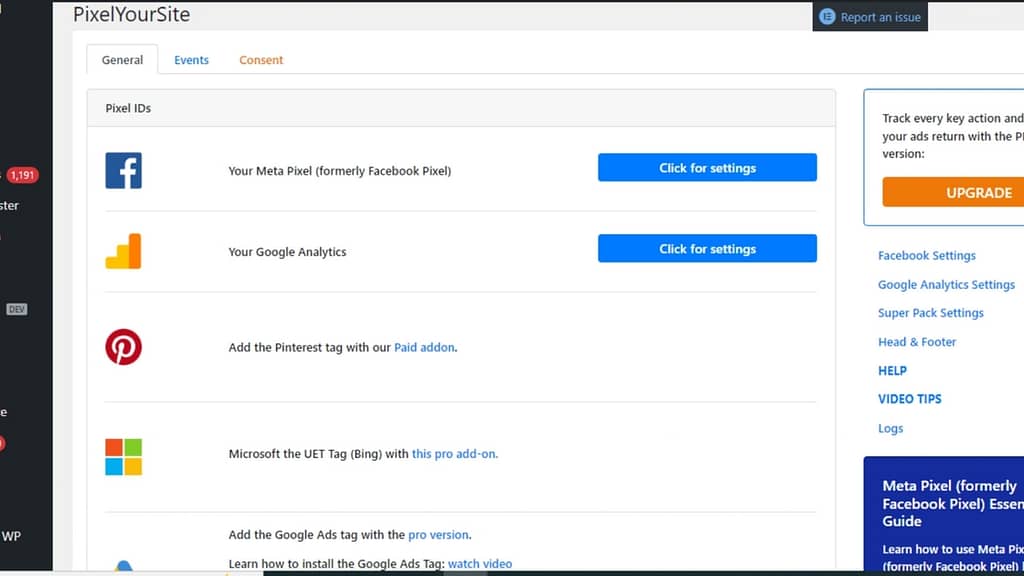 · Partner Integration to set up the API in WordPress
· The event setup tool for tracking the events
· Configuration of your aggregated event measurement
Do we need Domain Verification for Facebook Pixel
Domain verification is verifying that a domain belongs to the correct entity. This can be used for a variety of reasons, one of which is to ensure that Facebook Pixel data is collected from the right website.
The conversion API allows website owners to track conversions on their websites. The conversion gives you valuable insight into your site's performance and allows you to optimize it for better results.
Let's Conclude
To improve your Facebook marketing efforts, you need to use the Facebook Pixel and Conversion API. This is simply because these tools allow you to track how users interact with your content and convert leads into customers.
2. The Facebook Pixel and Conversion API allows you to track site events, such as clicks, likes, shares, and interactions with sales messages. This information can then be used to determine which content is performing well and what changes need to be made.

3. The Conversion API lets you track visitors' actions after interacting with your site or app. This data can tell how many people converted from a lead into a customer, which offers valuable insights for future campaigns. If you need to gain more technical knowledge about all these critically important steps to be made on your website and page, you should get the services of someone who can help you apply all these steps.
Hash Tech Blog provides all the S.E.O, Marketing on social media, branding, and strategy services and getting up all the tracking to grow sales for your business.