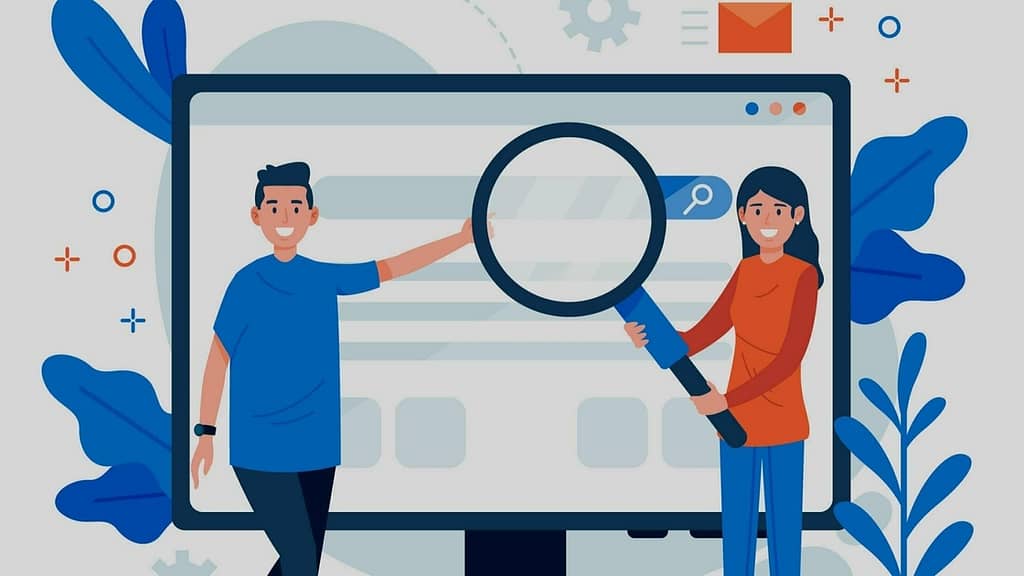 Googles September 22 broad core update has been rolled out on Sep 12, 2022 which will take about 2 weeks to complete. Many people were expecting the fifth product reviews update after the Google helpful content update on Friday, SEP 9th. But google announces September 2022 core algorithm update instead.
Although the algorithm is always evolving, a core update tends to be more apparent. The impact of the current broad core update will be visible within a few weeks. Core algorithm updates, being more general, affect the ranking and search results across most languages. However, the impact of this update on search results (SERPs) can't be foretold at the moment. So far this core update is already picking up steam. Stats are showing 20-60% drops in traffic since this rollout started.

But first lets take a look at some quick facts about Googles September 22 broad core update.
Quick Facts:
Google's September 22 broad core update launched on 12th September 2022 at around 11:25 pm ET.
It may take up to 2 weeks to roll out completely.
This update is not a penalty. It looks at all types of content and aims to promote high-quality web pages.
Being a global update, it affects content in every region of the world and all languages.
Google tends to keep its stats regarding algorithms and their impact secret but this typical core update seems to have a wide range and fast impact.
Google will do periodic refreshes to this core update but may not communicate them to us in the future. If this update has hit you, then you need to look at Google's core update advice and see if you can bring improvements with it.
Previous Broad Core Algorithm Updates:
September 22 broad core update released on September 12, 2022. The previous broad core update was the May 2022 core update which was completed on 25th May. This update followed the November 2021 core update which followed the July 2021 updates. Before that was the June core update which is also the first update of this year.
Major core updates of the year 2020 were; the December 2020 core update which was completed on Dec 3, 2020. Before that, with the gap of 7 months, the May 2020 core update came which rolled out on May 4, 2022. Before that was the January 2020 core update which was completed on 13 Jan 2020.
Two Major updates of the year 2019 were; the September 2018 core update on Sep 24, 2019, followed by the June 2019 core update which was completed on Jun 3, 2019. You can check Google's search ranking updates here.
What should you know about Googles September 22 broad core update?
Google announces Googles September 22 broad core update right after the completion of Google's helpful content update. Helpful content update rewards people-first content. Though it had minimal effect on the ranking and search results, it is a site-wide update that impacts the overall website. It also demotivated the Al-generated content. Minor changes are constantly being made in algorithms. Site owners can boost their content with the aid of helpful content updates. Here are some tips;
Don't wander too far from your main topic.
Show first-hand experience in your content.
Set a primary purpose. Focus on a single topic on one site.
People-first content is preferred.
Provide maximum answers to users' questions.
Do follow Google's guidelines to create content that ranks.
Learn how Google helpful content boosts your website with us.
If your site is not performing well, this has nothing to do with the core update. There is nothing wrong with the pages or websites performing less competently. This update is not meant to demotivate any site. Google's September 22 broad core update is made to promote and reward pages that were un-rewarded and not doing well before.
Why Should You Care about googles september 22 broad core update?
Google updates its algorithms from time to time to maintain content quality and for a better user experience. The addition of new ranking signals occurs when website owners have effortlessly overdone a technique to quickly rank higher. Such sites have not put in any work whereas Google prefers quality content that is both unique and problem-solving. Each core update means a chance to perform better or worse in the search results.
Google releases 1 or 2 updates per day but such changes are not even observable.
Knowing when updates are being made can help you understand whether it was a Google algorithm change or an update made by you which affected your site's ranking. By modifying your content accordingly, you can still get the maximum out of Google's September 22 broad core update.
Are You Hit with A Core Update? Here Is What to Do:
If your site is negatively impacted byGoogle's September 22 broad core updatethere are no particular actions that can be taken to recover. However, Google has given certain guidelines and a list of questions to consider if your site is hit.
First of all, the Google core update is not an attack on your website or any of your web pages. If you are wondering "what have I done wrong?", then the answer is nothing. Core updates are global changes being made to retain quality.
Being hit or negative impacts on a site don't essentially signal anything wrong with it. Avoid acting too quickly as once the update has started rolling out, it might take some days to complete. Though you see some recovery between core updates but the biggest changes will appear after another core update. Here are a few questions to ask yourself if you are negatively affected by a core update.
Is your content original?
Does your content have an ample and comprehensive description of the topic (title, headline, helpful summary, etc.)?
Is your content interesting and insightful?
Does your content provide any additional value and originality?
Do you see your content worthy of being referred to by a magazine, encyclopedia, or book?
Does your website provide substantial value when compared to your competitor's content?
Does the website content have any easily-verified factual errors?
Is your webpage mobile-friendly?
You can also ask for an impartial assessment from others you trust. Beyond these questions, you may want to consider an audit and evaluate your website carefully.