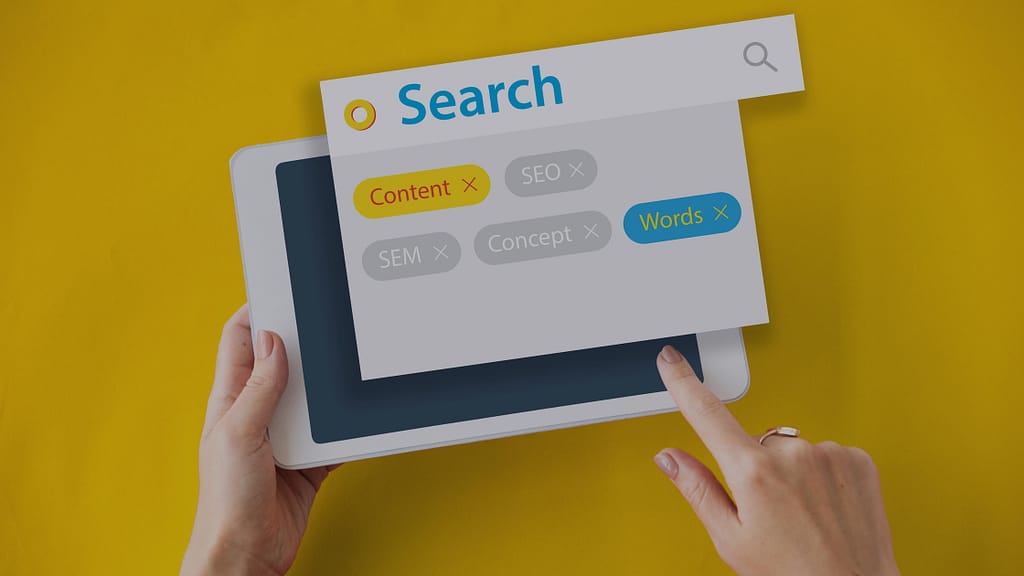 If you are aware of the importance of competitive keyword analysis but don't know how to do it, then you are on the right site…
The term competitive keyword analysis refers to improving your site as well as your competitors' websites. Keyword analysis should be done by all owners of websites, but the sad truth is that many just fail to do it, and some are not performing it well.
Through competitive keyword analysis, owner can discover weakness in his website and finds a way to overcome from these weaknesses and also discover weak points of your competitors and take advantage from these weaknesses. Also website owners can discover strong point of competitors and use these in his own website.
competitive keyword analysis: Why is It Important?
"know your enemies better than your friends"

-Don Corlene
In competitive keyword analysis, you can take advantage of your competitors. Like in any other field, it is important to research your competitors and gain as much information as possible that can benefit your business.
In competitive keyword analysis, you need to know how your competitors are gaining high rankings on Google.
If you want to beat your competitors, then discover their weaknesses. What are the gaps in their strategy? Can they use a strategy to overcome their weaknesses that can lead to higher rankings on Google?
If you are going to use your own keywords then it is like shooting in dark that can result in missing your shot. If you are doing this technique then you have to do several attempts to shot at right place. However of you are doing competitive keyword analysis then you will know which keywords are ranking and which keywords are not worthy. It eliminates the risk of learning from your mistakes as you already know the ranking keywords those results in saving your time and resources.
So you need to focus on competitive keyword analysis instead of selecting your own target keywords. Achieving success with this form of keyword research can lead you to a treasure trove of high-return keywords that are already providing success to your competitors' websites. The use of these keywords is likely to produce significantly better results. That is why competitive keyword analysis is important in your SEO strategy. It can help you rank your website on Google and beat your competitors' strategies.
Competitive keyword analysis
1. Evaluate your site's ability to compete in the marketplace.
Before you begin researching your competition, you must first determine whether or not your website is capable of ranking well in search engines. Prior to seeing your competitor's website, you must first gain access to your own website. You can employ a variety of tools to evaluate the functionality of your website. These tools can examine your web page performance in relation to your previous web page performance. From 1–100, they will rate the effectiveness of your website. If your website receives a high score, it will be able to rank higher on Google.
If you are utilizing the Alexa SEO tool, it will also provide you with the score for your term in addition to other information. So, that you can compare it to the key words of your competition. If your competitive keyword score is higher than your own, it will take more time and effort to rank your website. However, if your score is higher than your competitors', it is a more favorable situation for you to rank your website.
Also Read: Successful ways Of Competitive Analysis And Keyword Research
2. Investigate Your Competitors.
Once you've determined that your website is capable of ranking on Google, it's time to identify your competition. The Alexa tool provides you with the opportunity to compile a list of your competitors.
An excellent tool for obtaining a list of your competitors is the audience overlap tool, which can be accessed by entering your site or the site of your competitors. If you already know who your competitors are, you can develop a more effective plan. Many websites may sell the same thing that you do, so be sure to check around. Some of them aren't ranked, so you don't have to worry about reaching them. The key players, on the other hand, are those who are ranking well and have high domain authority. Identifying them is essential. So that you can figure out what their weakness is.
However, the use of online tools can assist you in discovering similar websites. However, you must target your relevant competition. You can use the methods listed below to find out who your relevant rivals are.
• Determining a site's qualification based on traffic volume. When you run these tools, a long list will show on the screen. However, if you want to narrow down your selection, you must exclude websites that have much greater or lower traffic levels, respectively.
• A site is qualified based on the overlap of its target audiences. You can utilize overlap techniques to target audiences that are similar to your own. If the overlap score is high, it indicates that the websites in question have a comparable audience to yours.
•The Alexa Rank is used to qualify a website. You may also find out who your competitors are based on their Alexa ranking. If a website's rank is low, it indicates that it is popular. Eliminate those websites that are much higher or lower in search engine rankings than yours.
3. Determine who your target audience is
It is critical to comprehend your audience's age as well as their level of interest.
When conducting competitive keyword research, one of the most crucial elements to consider is your target audience and what they are interested in. Develop well-rounded buyer personas that describe your target audience members at all stages of the buyer's journey, from awareness through post-decision, in order to better understand your audience. As a consequence, you will have a greater chance of coming up with a varied array of keywords that are relevant to your organization and will have more opportunities to outrank your competitors in search results.
For example, if you operate a software company, you must be aware of the software that is now popular and how to incorporate it into your software. It will assist you in concentrating on your audience. However, if you are aware of your target audience, you may devise a strategy to outwit your competitors.
4. Begin your keyword research.
After you've figured out who your competitors are and who your target audience is, you'll need to find ranking keywords that will help your competitors rank higher on Google. Alexa tool is helpful in doing keyword research.
These tools can assist you in tracking down your competitors' keywords search volumes, domain authority, and backlinks, among other things. You can include these keywords in your content strategy in order to create better content than your competitors who are competing for the attention of the audience.
5. Study the PPC advertisements of competitors.
PPC is a marketing term that refers to the process of writing headlines and descriptions in order to boost click-through rates (CTR). Your competition is investing a significant amount of money in order to identify precisely the phrases that would attract their target clients. It would provide them with the assurance that their advertisements would receive more clicks.
Go to Site Explorer and input the competitor's domain. Then go to paid search and enter the PPC keywords. Hover your cursor over the yellow "Ad" icon next to a keyword to see a preview of the advertisement for that keyword. It appears that they are counting on the speed, the low cost (or lack thereof), and the simplicity of their link to get consumers to click on it.
6. Choose Organic Keywords for Individual Websites.
Once you've completed your research to identify your competitors, it's time to look for organic keywords that are naturally ranked on Google. Obtaining this information requires you to visit the Site Keyword Tool and enter the URL of your competitor's website. The default view contains a list of organic keywords that have been entered. It can also be used as a keyword discoverer. And It will generate a list of the most important organic keywords that are naturally appearing on your competitors' websites. It will present you with a report of the keywords that are popular and will assist your competition in ranking higher on search engine results pages.
The popularity of a keyword is determined by how many times it has been searched for. This ranges from one to one hundred scales. If a keyword has a high ranking, it indicates that the keyword is popular.
Advertising against Each Other this report displays the number of adverts that are displayed for specified terms in the search engine results. The score is on a scale from 1-100. If the score is high, it indicates that there is a lot of advertising competition. However, it is tough to compete on a keyword that is heavily promoted by a large number of websites.
A crucial consideration is choosing keywords with a high level of popularity yet low levels of advertising competition. Thus, it is implied that such terms are being utilized by audiences as well as that there is an opportunity for more competition for those keywords.
7. Finding keyword gaps
When researching keywords, it is critical to identify those that are already ranked on Google as well as those that are missing from your keyword list. Especially if you are one or two positions behind your competition, it is critical to identify and close those gaps. For example, if you are only a few positions away from achieving your goal, look for high-volume search phrases.
Do not limit your investigation to only those who are directly competing with you. While Home Depot dominates many of the top search terms, it is not always Lowe's that has risen to the top of the rankings; sometimes it is Walmart or other companies that sell similar products that have risen to the top of the rankings.
It is equally crucial to identify the terms for which your opponent is ranking in search engines, as well as the reasons for your own lack of position in search engines.
• What is the cause of your competitors' success on Google, and what is the reason for your failure? Can you provide better content than your competitors?
• Do they use backlinks to help them rank higher in search engines, and if so, which backlinks help them rank higher in search engines?
Once you've identified the gaps in your keyword strategy, you'll need to close those gaps. It is necessary to have a plan for developing pages that contain high-ranking keywords. It is fairly simple to correct these applications and integrate them into your existing materials.
8. Identifying Well-Known Websites
It is critical to identify the most popular pages in order to do competitive keyword research and to understand which pages are ranking for which keywords.
The following are the points to keep in mind:
• What are the ranking keywords on that page?
Does that page receive the greatest amount of traffic?
What is the percentage of visitors to that particular page?
It is likely that your competitors have a lot of traffic on some sites that aren't relevant to their website but are of interest to their audience. This is something to keep in mind while evaluating your competitors.
9. Identifying one's own personal strengths and weaknesses
The second and final step is to identify the advantages and disadvantages of your rival and yourself. How do they outperform you in your weak areas, and how might you outperform them in their weak areas?
Some website owners believe that they are doing all possible to make Google's mistake by not putting their website higher in search engine results. The problem is that they don't try to figure out what their vulnerabilities are and how to overcome them. There are several weaknesses in some of the most popular websites, such as Amazon and Microsoft, and some websites may have many weaknesses.
By conducting surveys and soliciting feedback from customers, you may easily identify weak points in your organization. Customers can also send you an email if they have a problem with your service while using it. You should also identify your own unique selling qualities, which may be present on your competitor's website, but which you outperform.
You can also take advantage of your competitors' flaws to your benefit. So look for areas of vulnerability that may be exploited to gain an advantage over your competitors.
10. Authority
Evaluate the authority of your website in comparison to that of your competitors.
Do they have a connection to a well-known brand?
What are the most important hyperlinks to the website's content?
If your competitor's website has a high level of authority, you may have a difficult time competing against them. It is quite difficult to compete with highly competitive keywords on a high authority website's page rank. Investigate less popular terms that are still receiving a large amount of search volume, or look into longer-tail questions that you can target more specifically but that are not being targeted by the search engines themselves. Your authority will increase over time, which will allow you to be more successful in targeting some of the most popular and competitive keywords in your niche as your authority rises.

11. Content
You must examine the content of your competitors and make the following determinations about their content:
What is the quality of your competitors' content? • What are their supporting pages, and do they rely on product pages to get their message across?
Examine their weaknesses and consider ways to capitalize on their deficiencies. "
Must check Your Competitor's website is getting how much traffic through that content.
Keyword Analysis Tool for Competitors
1. Google Alerts
It is a native keyword tool that can be used to monitor websites and also look at targeted keywords outside of their content. You will receive an email whenever your targeted keyword is mentioned online. In the same way, you can also track your competitors' targeted keywords so that you will know from where they get backlinks.
2. Social Media monitor
This tool will monitor your social platforms as well as keep an eye on your competitors' websites. It will also give an alert when your targeted keyword is mentioned. Its very easy to use this tool, just enter your keyword. It will generate a report containing search volume, number of users and comments on those keywords.
3. Explorer of Links
Like its name, it will search for top links and backlinks. You can also use this tool to discover competitors' linking strategies and determine how they got there. Even if one of your competitors enjoys a particularly high search ranking, you'll be able to see exactly how they achieved that position.
4. Alexa Traffic Rank
This tool will determine how your website is ranked and how it gets traffic. You can also use this tool for competitive keyword analysis as it will evaluate competitors' targeted keywords.
5. SEMRush
his tool will give you an overall report of keywords, rankings, traffic, and URLs. It will also help you to evaluate domains backlink profile and on page SEO. It is available in free and paid tool too.
6. Ahref
It is an all-in-one tool that helps you analyze your customer's demand and search ranking keywords. And you have the capability of examining your competitor's backlinks and referring websites, organic traffic, and the quantity of organic keywords.
Conclusion
Competitive keyword analysis is a way to determine how competitors are ranking in search engines. It will involve thorough a research of your competitors. So that you can use the ranking keywords as your targeted keywords instead of shooting in the dark. You can get help from Hashtechblog.com . Now you don't need to worry about competitive keyword analysis. We have a professional team that will conduct competitive keyword analysis. Just drop an email if you need help.