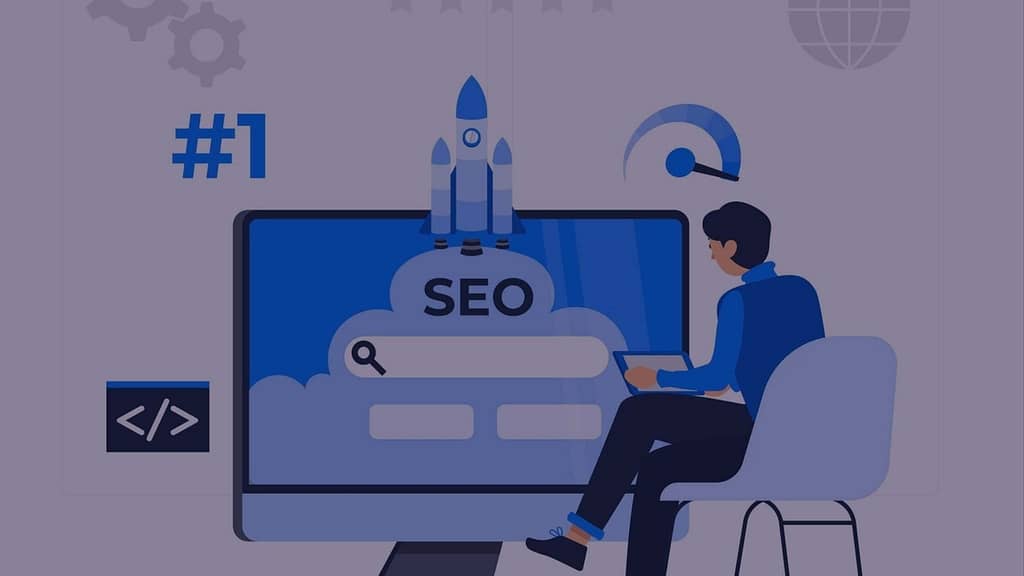 Is SEO important for blogs? That is what we will discuss today in our article. SEO is the most important factor for marketers. If you don't take it seriously you will never be able to achieve your desired results to bring more audience and clicks on your website. And if your pages are well optimized, which also includes your blog posts, your website will have a positive impression in the eyes of your prospects as well as Google (the biggest search engine).

But the question arises: does your content help your business to rank on Google organically? And for that, another question that comes to the table is does your content also help your readers?


In the world of web pages, blogs, and websites full of information, you only have a few seconds to make a glaring impression on your blog, and SEO is undoubtedly the most reliable strategy that will tempt your readers to keep visiting your blog again and again. That's why it is crucial to clear all your doubts about the question is SEO important for blogs.
Is SEO important for blogs- 3 Solid Reasons:
According to a HubSpot report, businesses that regularly write blogs as a content marketing strategy receive 67% more leads than others. And to receive more leads you need to focus on SEO (Search Engine Optimization).
If you want your business to be ranked higher on the search engines like Google, Bing, and Yahoo, you can catch more eyes with the help of your website's ads. With the help of ads, you will be able to have prospects and customers on your website.
But what if you don't have enough budget to run ads regularly and consistently against the keywords that have a higher CPC rate.
How would you increase clicks, traffic, and sales without spending thousands of dollars per month? Well Blogging! SEO is the most important tool to be considered for boosting your blog's traffic.
Here are 3 solid reasons why is SEO important for blogs.
1. To Assist You in Increasing Organic Search:
More than 70% of searchers simply ignore paid search results, when they are looking for something online. They only click on the organic results. And your blog will help you achieve that. Every time you post a new blog, you create a new and fresh URL, which is an opportunity for you to rank your website in search engines. Blogging can take time, though; you need to perform proper keyword research and look for the most searched topics in your niche.
Those topics will make you look like a subject matter expert in the eyes of your clients when you discus them on your blog.
2. Fresh and Regular Content:
Fresh and regular content every week will most likely help your webpages index most likely. When you update your website with articles and will be more active on social media, provide helpful content, and give freebies like an e-Book, the search engines will crawl your website more frequently.
Search engines will always give value and prefer updated and relevant content. Your homepage and landing pages rarely change, so blog posts will give updates to your regular readers but be sure about the quality of your content! In fact, try to update your existing web pages with more fresh and updated information also.
This updated content will give a signal to search engines, and search engines like Google will naturally rank something that is more updated and fresher. And that's why it is essential to clear your confusion about Are SEO is important for blogs.
3.Build Trust and Credibility Through Backlinking:
Backlinks are a great way to introduce your business website to others. Talk about whatever you offer on other blogs in your niche. Backlinks and guest posting in your own niche will give your website traffic. It will also give Google the impression that other sites are talking about your website.
It's a better way to build trust, credibility, and awareness in the minds of your future customers who are already visiting another highly authoritative website on which you are publishing your guest posts.
Guest posting is a cost-effective way to bring traffic to your blog. Think of it like that. Suppose you want to rank some keywords that are less competitive but have a higher CPC rate, if you'll run paid campaigns, you might spend 1000s of dollars to get only a few clicks. But if you contact other blogs for guest posting that already have some good traffic, inserting a simple backlink in that post pointing toward your website will be more beneficial.
It is true that backlinking and guest-posting need a lot of effort and time, but it is well and truly a fruitful way to rank organically in a long run. The off-page part of SEO is important for blogs.

Matt Cutts the administrator of the U.S Digital Service of Google, once said:
"Link building is sweat plus creativity."

Guest-Posting, backlinks, and niche-related forums are great ways to build trust and credibility, and it's part of your SEO strategy.
Conclusion:
Now that we have cleared up all your confusion about your question, "Is SEO important for blogs?"
We hope that you will develop an SEO strategy. If you want your blog to get more traffic, you should focus on keyword research to find easy-to-rank keywords, and prepare a solid On-Page SEO checklist to help search engines find your blog.

To find out more details about Is SEO important for blogs, visit our website hashtechblog.com and read more content about SEO that answers many S.E.O and Digital Marketing related questions like that.