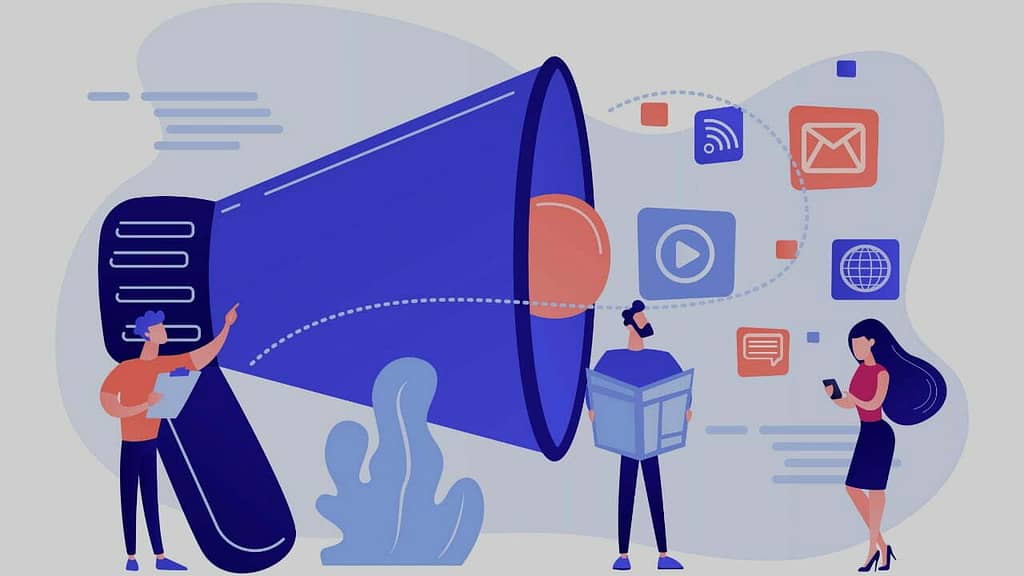 Are you struggling to get more clients? And if you still need to learn about the importance of email marketing in 2022 and the power of persuasive and engaging copy, read this post. Because in this post, we will give you an idea about the power of email copywriting.
This post will give you tips for a better email marketing strategy so that your emails will not go to the spam folders anymore.
Suppose you still believe that Email marketing and Email copywriting are ineffective today, thanks to social media and YouTube. In that case, you should read this article to clear up all the myths about Email marketing.
But before discussing the power of E-Mail Copywriting, let me tell you that we also have a little gift for readers at the end, so keep reading our content to grab your free copy of Email Marketing copywriting ideas ready to use the template.
The power of E-Mail Copywriting:
Compared with the other marketing sources and channels, email marketing still tends to give a better ROI (return on investment) based on a marketing survey.
Not only that, but email marketing with strong, engaging, and appealing headlines still results in a 60% higher conversion rate. And to your surprise, people still purchase in response to marketing promotional Emails.
That's a far better CPC rate for email marketing campaigns than Twitter campaigns.
So, you get the most out of your Email Marketing Campaigns with the help of email copywriting and have more sales.
So now that you get an idea to start with that how much power email copywriting has let's talk about some wrong myths about email copywriting.
1. Creating customized content is not important:
Many Marketers make this mistake when they find random Email listings on Facebook from some random guy and send them Emails for no solid reason.
Don't just fire Emails to everyone for no reason because they will go into the spam folders and would not be opened and answered at all. Personalization is very important when sending emails because no one wants to read an email that looks like it's just been fired out to several people for no reason.
Get personalized and customized content for each of your prospects or clients. For example, if you are selling Yoga mats and someone wants to know more about their benefits of them, you can send them a free E-Book to educate them about their benefits.
So that later on, they can decide whether they need one for their use or not.
Now let's assume someone is well aware of the benefits of a yoga mat and wants to purchase one for his daily yoga routine. In that case, sending them emails about the benefits of a yoga mat is fine, but you can surely send them an email about the special discounts and offers to get a new one.
Email marketing allows you to have segments of your prospects and customers and different lists based on their preferences to send relevant and customized content.
2. Any Random Headline will help:
It's a no again if you think headlines and powerful subject lines aren't that important when sending cold emails to prospects. Pay attention to the power of email copywriting when you are sending emails.
Because people love to click and open an email with a powerful subject line, a powerful headline, some breaking news, some special offer like never before, or some sort of suspense that you create in the Subject line might give your prospects a reason to open the mail.
People love discounts, and they have a fear of missing out on anything important. So, create some kind of sense of urgency in your headlines of email subjects.
That's how your emails will get clicked and opened when you chose powerful headlines.
Interesting headlines are very important, and that's where copywriting is important to help you achieve more success.
So, simply put Copywriting matters a lot for a good marketing strategy.
3. Today's Not a Perfect Day to send Emails:
There is a perception about emails that "There's one perfect day to send an email," but actually, it's just a myth because so many other factors come into play.
Like the number of email addresses, the number of messages sent, the daily activity of your subscribers, the behaviors of your prospects when it comes to checking mail, "the type of messages you're sending," and many others.
"There is no specific time, day or week to send Mails that has extraordinary successful opening rate."
It indicates that only a few days guarantee success in email marketing. There is no perfect Sunday to send emails and no cold Monday.
However, The Famous Marketer, Dan Zarella wrote in his book, The Science of Marketing,
"it's the best time for opens and clicks if we use Saturdays or Sundays depending upon how busy your schedule will likely feel at any given moment during these times (as well feedback from others)."
Importance of email marketing from small businesses:
Small businesses with no budget to spend on Search Engine marketing should focus on Email Marketing by simply installing an Email opt-inform on their website.
If someone is interested in their products/ services, they should send them Emails about the latest offers and new happenings to engage.
And that's where The Power of E-Mail Copywriting comes because if your content isn't worth a read, no one will bother subscribing and regularly opening your Mails.
Summing Up:
So, to sum up, Email marketing is still successful in 2022 and hereafter, but you need to have proper planning.
A good email list of serious and genuine buyers can increase clicks and sales.
And the power of email copywriting is important to be kept in mind when sending emails to your prospects.
Remember! You can also steal the loyal customers of your competitors with the help of E-Mail Copywriting. And you can also convert cold customers into regular buyers by educating them about the benefits of your product/ service with the help of powerful Email Copywriting.
If you want to know more about E-Mail Marketing and E-Mail Copywriting, then Contact Us so that we can help you grab more clients in the future.