Hash Tech Blog Provides Marketing, SEO and Web Services to grow your business
Take your business to the next level with our comprehensive SEO strategy. With 93% of global traffic coming from Google Search, it's crucial to secure a top spot in search engine rankings to remain visible to potential customers. Don't let your competitors outrank you – let us help you reach your target audience and dominate your industry.
Our Digital Marketing Expertise
What Our Clients Are Saying

"They do everything they say…no BS"
Chad Montgomery CEO – Accurate Leak and Line "Working with the hashtechblog team has been a most pleasant experience! Their dedication and passion for what they do is exemplified by their unrivaled customer support and attentiveness to the specific needs of our business.They do everything they say they will do, no BS."

"These guys are incredible"
Whitney Wells Lewis Practice Manager – PARC Urology They've helped us to grow our business and now the biggest problem we seem to come across is having too much business – which is the ideal problem to have. We are right where we wanted to be and hashtechblog made that possible. Thanks guys!"

"Unrivaled customer support"
Marci Wiersma Broker – About Roatan Real Estate "Hashtechblog is a much needed blessing and exceeded our expectations in every way. They are honest, straightforward, they take care of ALL your needs quickly, they are reliable, you can count on them and most of all, We look forward to a long lasting and prosperous relationship!"
Why Choose Us For Your Digital Marketing Services?
Hash Tech Blog is a full-service digital marketing agency. We've been providing a wide range of services to clients of all industries since 2015. Our digital marketing services include consulting and management options for a variety of online marketing tactics including search engine optimization (SEO), pay-per-click (PPC) ads, Amazon store optimization, copywriting, conversion rate optimization (CRO), Mobile App Development and more. We also offer expert web design and development services for both eCommerce and B2B companies. Don't just partner with any digital marketing agency; work with a company you can trust.
Meet our team of digital marketing experts
You might have a website, but it isn't doing your business much good if it isn't being picked up by the search engines. To make sure customers find your site online, we can take your online presence to the next level — your website design, copywriting, keywords, social media presence and more. Working with us, you get the most from your return on marketing investment.
Here are some reasons why:
We Have Proven Results
Why settle for an SEO services firm that fails to deliver the outcomes you desire? Cease wasting your valuable resources on a strategy that falls short. At Hash Tech Blog, we prioritize understanding your business objectives and requirements, crafting a tailored strategy dedicated to realizing those goals. Don't settle for less – choose Hash Tech Blog for proven results that make a difference.
We Know Digital Marketing
Working with an digital marketing company that actually knows digital marketing seems obvious, but unfortunately, many firms fail to deliver positive results. Our strategies are proven to work. In fact, the majority of our clients pay for their entire website in the first month from new business leads as a direct result of our online marketing and SEO efforts.
We Are Honest & Ethical
At Hash Tech Blog, we believe in honesty, integrity, and respecting our clients. We don't believe in "selling" a service that you don't need or applying a one-size-fits-all approach to each client. We dedicate our time to achieving higher rankings, increased traffic and conversions, and a higher ROI for our clients.
We Put Customers First
Maintaining a customer-centric focus is a priority for many marketing agencies, however, few actually follow through. As a SEO Agency, Hash Tech Blog is different. We are truly diligent and committed to our clients by showing up on time; keeping our promises; being polite, honest, and respectful; and going above and beyond for our clients.
READY TO GROW YOUR BUSINESS?
Contact us to work with a results-driven digital marketing agency
Real Leaders are the ones who aspire and inspire their team to be more dedicated professionally.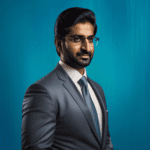 Who is Muhammad Muddasar Hassan!
Born and raised in the trembling landscapes of Pakistan, I embarked on my professional journey with a bachelor's degree in Commerce. Early in my career, I dedicated two years to making a meaningful impact in the non-profit sector, working with an NGO focused on eye care.
Driven by a passion for digital landscapes, I transitioned into the exciting realm of SEO and Digital Marketing. With seven years of hands-on industry experience, I have honed my skills to navigate the ever-evolving digital sphere.
My commitment to excellence has not only led to personal growth but has also allowed me to contribute as an SEO Instructor and Digital Marketing Coach/Consultant in various training institutes across Pakistan, including the Educational hub of Pakistan, Wah Cantt.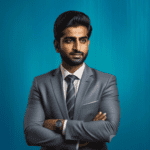 I'm Muhammad Zulfiqar Ali, your Business Analyst and Director of Operations. With a Master's in Commerce from the esteemed Federal Urdu University, my journey started in finance, where I spent three rewarding years as an Accounts Executive in Islamabad.
Fueled by a passion for innovation, I pivoted to create Hash Tech Blog Marketing, blending financial expertise with a deep understanding of the digital landscape. We're not just marketers; we're storytellers, committed to reshaping digital narratives with creativity and excellence.
As Director OPS, I ensure seamless execution of strategies for tangible client results. Join us at Hash Tech Blog Marketing, where passion meets proficiency, and let's navigate the exciting world of digital marketing together.
Welcome to a space where your brand's story takes center stage.
Muhammad Zulfiqar Ali
Business Analyst, Director OPS & Co-Founder
Hash Tech Blog Marketing
Have a great idea in mind and want our consultancy? Get Your appointment, Book your first consultancy call today for free. We are just a message away.