Development and Software Solutions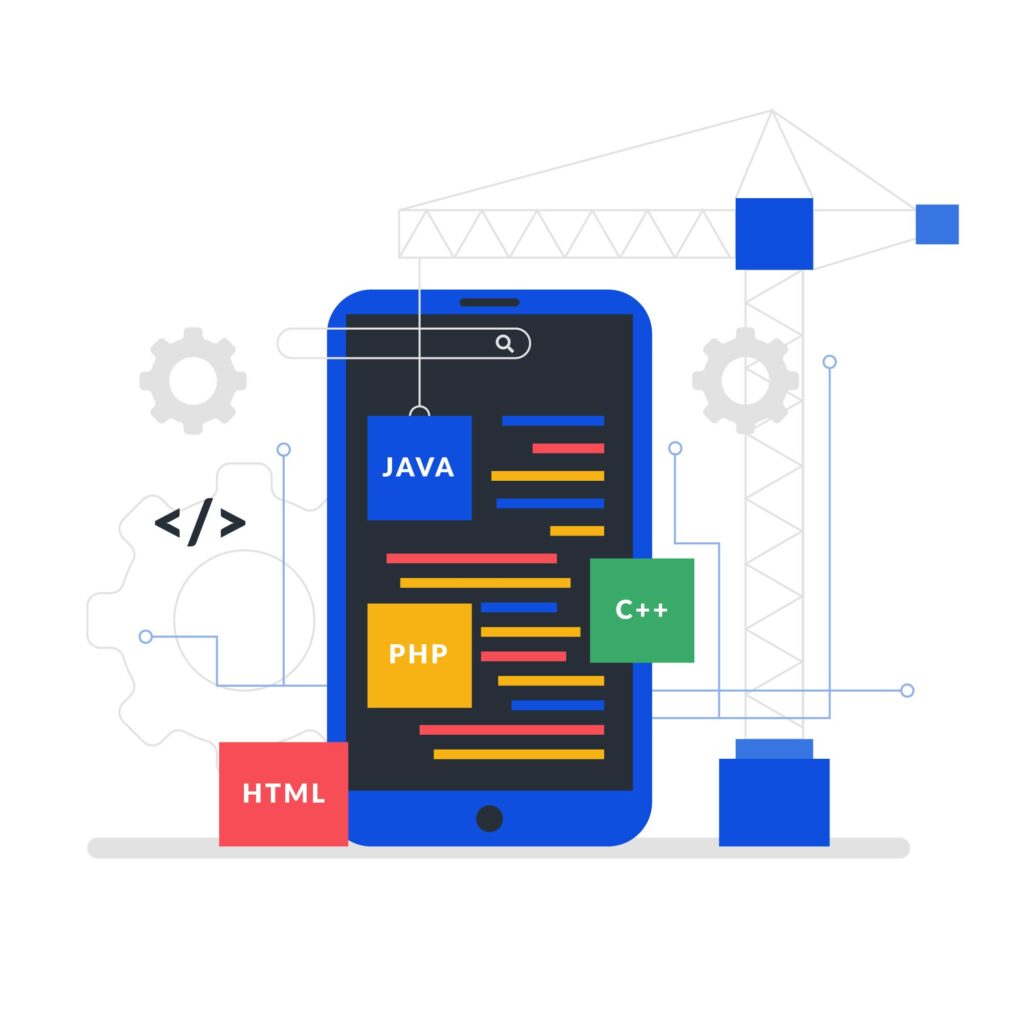 At Hash Tech Blog, our commitment to excellence extends beyond just SEO services. We proudly offer top-quality web and mobile app development and design services on a global scale. With a team of skilled web experts, coders and professional experts, we specialize in creating innovative, user-friendly, responsive solutions that cater to the needs of tech brands, small businesses, and large corporations alike.
Our team of webmasters and professional experts specializes in building web and front-end applications using cutting-edge web application frameworks for innovative tech brands, small businesses, and large corporations alike. Our team is dedicated to creating user-friendly websites that drive conversions for startup founders with ambitious visions. Leveraging our interface design and development expertise, we help businesses develop innovative, visually stunning apps and websites that engage their target audience and stand out in the crowded digital landscape.
1. Web and Front-End Applications
Our team of experts is at the forefront of technology, specializing in building web and front-end applications. We leverage cutting-edge web application frameworks to create solutions that redefine the digital experience. Whether you're an innovative tech brand or a small startup with ambitious visions, our dedicated team is equipped to bring your ideas to life.
2. Specially Designed Solutions for Your Brands
Tech brands demand more than just functionality; they require innovation. At Hash Tech Blog, we understand the unique needs of tech-oriented businesses. Our web development solutions are not just about lines of code; they are about creating platforms that resonate with your audience and position your brand as a leader in the ever-evolving digital landscape.
3. User-Friendly Websites Driving Conversions
When using online mediums, user experience is the number one priority. Our team is dedicated to crafting user-friendly websites that go beyond aesthetics. We focus on creating seamless, intuitive interfaces that drive conversions. Whether you're a startup founder or a large corporation, our web development services are tailored to enhance your online presence and propel your business forward.
4. Innovative Mobile App Development
Mobile apps are the gateway to reaching a broader audience, and at Hash Tech Blog, we excel in innovative mobile app development. From concept to deployment, our team ensures that your app not only meets but exceeds user expectations. We understand the intricacies of app design and development, creating visually stunning and functionally robust applications.
5. Engage Your Target Audience with Stunning Apps and Websites
Standing out in web world for your business's front face is essential. We're a leading Flutter app development company in Pakistan, creating amazing mobile solutions. Our skills include sleek design, fast development, and the latest tech. We've successfully delivered top-notch apps, combining creativity and innovation. Boost your brand's online presence with our user-friendly solutions. Join us in the journey of app innovation – contact us for immersive user experiences! Hash Tech Blog helps businesses develop apps and websites that not only engage but captivate their target audience. Our expertise in interface design and development ensures that your digital presence is not just functional but visually stunning, leaving a lasting impression on users.
6. From Ambitious Visions to Digital Realities
Startup founders often have ambitious visions, and we are here to turn those visions into digital realities. Our web development and software solutions are designed to support the growth of startups, providing them with the technological foundation they need to succeed in today's competitive market.
7. Hash Tech Blog: Your Partner in Digital Innovation
Hash Tech Blog is not just a service provider; we are your partner in digital innovation. Whether you seek cutting-edge web applications, user-friendly websites, or innovative mobile apps, we have the expertise to bring your ideas to fruition. Contact us today, and let's embark on a journey to elevate your digital presence and achieve unparalleled success in the online world.
Explore Website Development Packages Here
Basic Package
$120
➤ 1 Page Simple Landing page & Full Customization ➤ Graphical Contents Included
Functional website
3 Web Pages
Responsive design
Content upload
3 plugin/extension
Social media icons
Revisions In All Plans
Client Satisfaction
Get Service
Standard Package
$200
➤ 1-5 Page Stunning Landing page & Full Customization ➤ Graphical Contents Included
Functional website
5 Web Pages
Responsive design
Content upload
5 plugin/extension
Social media icons
Hosting setup
Opt-in form
Get Service
Premium Package
$330
10 Page Landing Page, Website, Blog site, Newspaper, woocommerce site ➤ Basic SEO, Speed Up
Functional website
10 Web Pages+ E-commerce functionality
Responsive design
Content upload
10 plugin/extension
Social media icons
Hosting setup
Opt-in form + Payment processing
Get Service
Explore Mobile App Development Packages Here
Basic Plan
$120
Prototype App with User Navigation, flutter app
Basic & budget Friendly Mobile App yet user friendly
App icon
Splash Screen
Functional for Android App
Costumer Support
6 Day Completion
Get Service Now
Standard Plan
$530
Quality Android+IOS
Good for Mid-Range Budgets and High Quality Android and IOS (2 Rivisions)
App submission
App icon
Splash Screen
Ad Network Integration
Android + IOS App
User Friendly
11 Days
Get Service Now
Premium Plan
$1100
High Quality Android+IOS 10 Screens+ 5 Implementation
Top Quality Premium Features (4 Revisions)
App submission + App icon
Splash Screen
Ad Network Integration
Android + IOS App
Source Code
User Friendly
Within 23 Days
Get Service Now
Custom Solutions Also Available