SEO (Search Engine Optimization)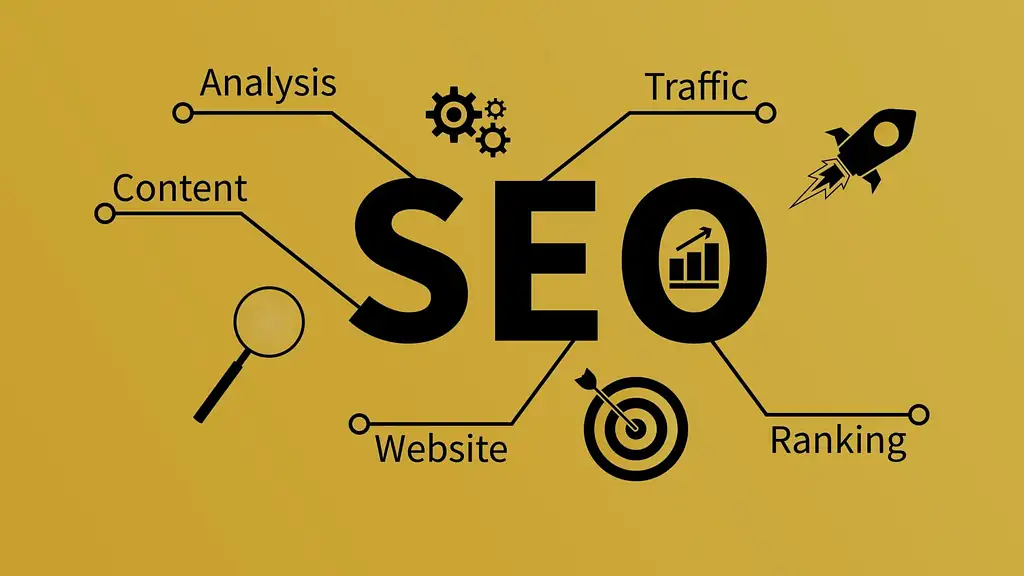 In 2023 visibility on SERPs means success as a business, and using the power of Search Engine Optimization (SEO) is non-negotiable. we the "Hash Tech Blog", understand the dynamics of online presence and offer a comprehensive suite of services designed to propel your business to new heights.
1. Why SEO Matters for Your Business
In a world where customers prefer organic search results over pay-per-click ads and traditional advertising, having a robust strategy is the key to unlocking your business's true potential. Studies show that leads from search engines boast a 14.6% close rate, significantly outperforming the 1.7% close rate for outbound leads. The question is not whether you need SEO; it's about choosing the right partner to maximize your conversions.
2. Driving High-Quality Traffic
We go beyond mere optimization; we focus on driving high-quality traffic to your website. We understand that attracting the right audience is paramount to achieving your business goals. Through strategic Optimizing techniques, we ensure that your website ranks prominently for relevant keywords, capturing the attention of users actively seeking the products or services you offer.
3. Tailored SEO Strategies for Maximum Impact
When it comes to ranking the websites one size does not fit all in the world of Search Engines. Our experienced team crafts tailored strategies to meet the unique needs of your business. From on-page optimization to off-page link building, we employ a holistic approach to ensure every aspect of your online presence is optimized for search engines. Our goal is simple: to position your website as a credible authority in your industry.
4. Transparent and Results-Driven Approach
Transparency is the cornerstone of our SEO Services. We believe in keeping our clients informed and empowered. Through detailed reporting and analytics, you'll have a clear overview of the efforts that we are making on your website's performance. Our results-driven approach is not just about rankings; it's about tangible, measurable outcomes that contribute to your overall business success.
5. Stay Ahead of the Competition
In the ever-evolving landscape of online search, staying ahead of the competition is crucial. Our SEO Services are geared towards not just keeping you in the race but positioning you as a frontrunner. We stay abreast of industry trends, algorithm updates, and emerging technologies to ensure your SEO strategy remains effective and worthy enough.
6. Improve Your Conversions with Effective Optimization
The ultimate goal of our Services is to Boost and increase your conversions. Whether it's increasing online sales, generating leads, or driving customer engagement, we tailor our strategies to align with your specific business objectives. Our focus is on delivering tangible results that translate into measurable growth for your business.
7. Choose Excellence, Choose Our Services
In conclusion, the Search Engine Optimization is not just about algorithms and keywords; it's about unlocking the full potential of your online presence. Our SEO services are not just a service; they are a partnership dedicated to your success. Choose excellence, choose strategic planning, and let your business soar to new heights. Contact us today, and let's embark on a journey to transform your online visibility and achieve lasting success.
Basic Package
Monthy
$150
Basic OnPage SEO & Technical SEO for WordPress Website with SEO Report.
Title optimization
H1, H2, H3 tags
Meta description
Image alt tags
Schema markup
10 keywords researched
Page audit 1 page optimized
Tracking Setup & Client Satisfaction
Get Service
Standard Package
Monthly
$300
Standard OnPage SEO & Technical SEO for WordPress Website with SEO Report + SEO Tips.
Title optimization
H2,H3 tags & Meta description
Schema markup & Image alt tags
25 keywords researched
Page audit 2 page optimized
Crawling & Indexing Fixations
Tracking & Analytics Setup
Robot.txt
Get Service
Premium Package
Monthly
$500
Advance Level OnPage SEO & Technical SEO for WordPress with SEO Report + SEO Tips + Future Support.
Title optimization
H2,H3 tags & Image alt tags
Meta description & Schema markup
40 keywords & Full website Audit
Indexing Fixations & Tracking+Analytics Setup
Site Map Submission & Robots.txt
Get Service